light tackle university
Currently browsing articles with a topic of "light tackle university".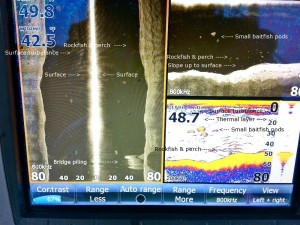 We interrupt this conservation blog with a fishing report. Nah, it's the other way around. Chesapeake Light Tackle will always be first and foremost a fishing-report website. Well, fishing reports along with some occasional good advice about gear and techniques.  Don't worry – I won't be lightening up on Maryland DNR's bad decision to increase rockfish harvest by 14 percent in the face of impending cuts, but I wanted to let you know that I have been lighting up some local fishing spots lately. It's the holidays, and the weather hasn't been great, but there are still some fish to be caught for those who are willing to brave the elements and cast for them. The warm water discharges have been hit-and-miss lately.  Most of the anglers who have visited them have been disappointed, but once in a while, I hear of a good fish or two being caught.  The same goes for the deep holes at the mouths of the rivers and also for my go-to-winter honey hole: Light Tackle University ("LTU"). Read More!