Click the Book Covers Below to Buy the Books

Current Moon Phase




Third Quarter Moon




The moon is 20 days old


Distance: 63 earth radii
Ecliptic latitude: 4 degrees
Ecliptic longitude: 141 degrees


Recommendations

Good Information

Wind Weather & Tides

Meta
migratory
Currently browsing articles with a topic of "migratory".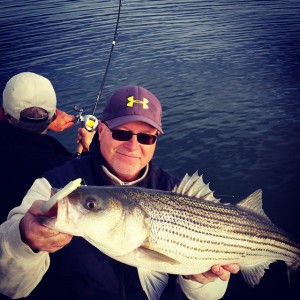 *and 16 smart-assed replies:
1.  When your wife or girlfriend asks, "You aren't going to fish in the rain are you?"
Well, yes I am, and in the sleet, and in the snow, and in the fog, and any other time the other guys are at home sitting on the couch.
2.  Or when she wonders, "Why do you need another fishing rod, you already have three?"
And that puts me in the lower five percent of all the other fishermen I know who each have at least sixty.
3.  Or how about, "Will you be home by dark?"
No, I'll fish until dark, and if the fish are biting I'll keep fishing until they stop or at least until my muscles become so stiff they have to pry my rod out of my cold wet fingers. 
4.  And, I hope you haven't heard, "My old boyfriend caught one bigger than that."
I don't care.  Okay, I do care, but I don't want to hear about it!  And that reminds me, don't say:
5.  "Cute little guy."
Not about a fish, not about anything, not ever! Read More!