Click the Book Covers Below to Buy the Books

Current Moon Phase




Third Quarter Moon




The moon is 20 days old


Distance: 63 earth radii
Ecliptic latitude: 4 degrees
Ecliptic longitude: 141 degrees


Recommendations

Good Information

Wind Weather & Tides

Meta
opening day
Currently browsing articles with a topic of "opening day".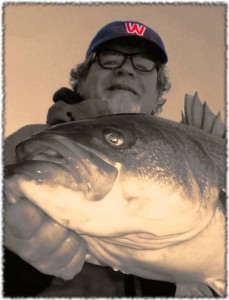 "I only write when I'm inspired," wrote William Faulkner. I'd find that statement comforting if he hadn't followed it with, "and I'm inspired every morning at 9:00 AM." Lately, my every-morning-at-9:00 AM-ritual hasn't included much writing. Oh, I've had plenty to write about, it's just that I've overcommitted myself (again) so that every spare waking minute seems filled with obligation. When I have some spare time, I usually go fishing. Since I bet you'd much rather hear about the fishing than the excuses, I'll dive right in.
If the paragraph above sounds familiar, it's because it's a re-run from an article I posted here on ChesapeakeLightTackle.com in April two years ago. I guess what goes around always comes back, and once again I'm struggling to keep too many plates spinning in the air. I sometimes have to scale down, tune out, and just fish. If I haven't returned an email or phone call recently, I apologize. The good news is that things are starting to settle down and I've found a few minutes for a fishing report and a word or two of advice.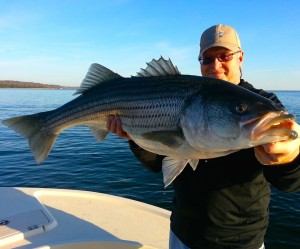 I bet you're aware that the rockfish catch and kill season opens this Saturday in Maryland. While I enjoy seeing people get excited about fishing, I always dread the start of the kill season. Opening Day doesn't mean much to fishermen who are in it for the simple joy of fishing. Most of us have been catching and releasing fish all winter. We fish because we love the sport, not because it puts meat on the table. I like to eat fish too, but you won't see me keeping any big stripers this trophy season. Read More!