Click the Book Covers Below to Buy the Books

Current Moon Phase




Third Quarter Moon




The moon is 20 days old


Distance: 63 earth radii
Ecliptic latitude: 4 degrees
Ecliptic longitude: 141 degrees


Recommendations

Good Information

Wind Weather & Tides

Meta
shawn kimbro
Currently browsing articles with a topic of "shawn kimbro".
If you do a keyword search for "invasive species" on any Chesapeake Bay-centered social media platform, you'll most likely see more than you want to know about northern snakeheads. But, there are lesser-known invasives in the Chesapeake watershed, some that aren't considered harmful and that are even stocked by our state natural resource agencies. I'll leave it up to the experts to decide when it's alright to promote a new species or when it's better to eradicate one, but I can tell you for certain that I'm tickled pink about the rise of the redear sunfish.

Redear sunfish (Lepomis microlophus), also known as shellcrackers, are one of my all-time favorite fish. Some of my fondest fishing memories are of catching burlap sacks full of shellcrackers with my brothers and our father. Originally considered a strictly southern species, they've been helped along by selective stocking while naturally expanding their range north. In 1938, they were reported to be no farther north than Georgia but by 2011, they had made their way up to the Potomac River tributaries. In the past five years, I've caught them in many Eastern Shore tidal streams and in every DNR-managed lake that I've fished. Shellcrackers do great in this area because of their high tolerance for salinity and their taste for small snails and other mollusks. Today, the shellcracker populations in our tidal streams and millponds are booming.
Read More!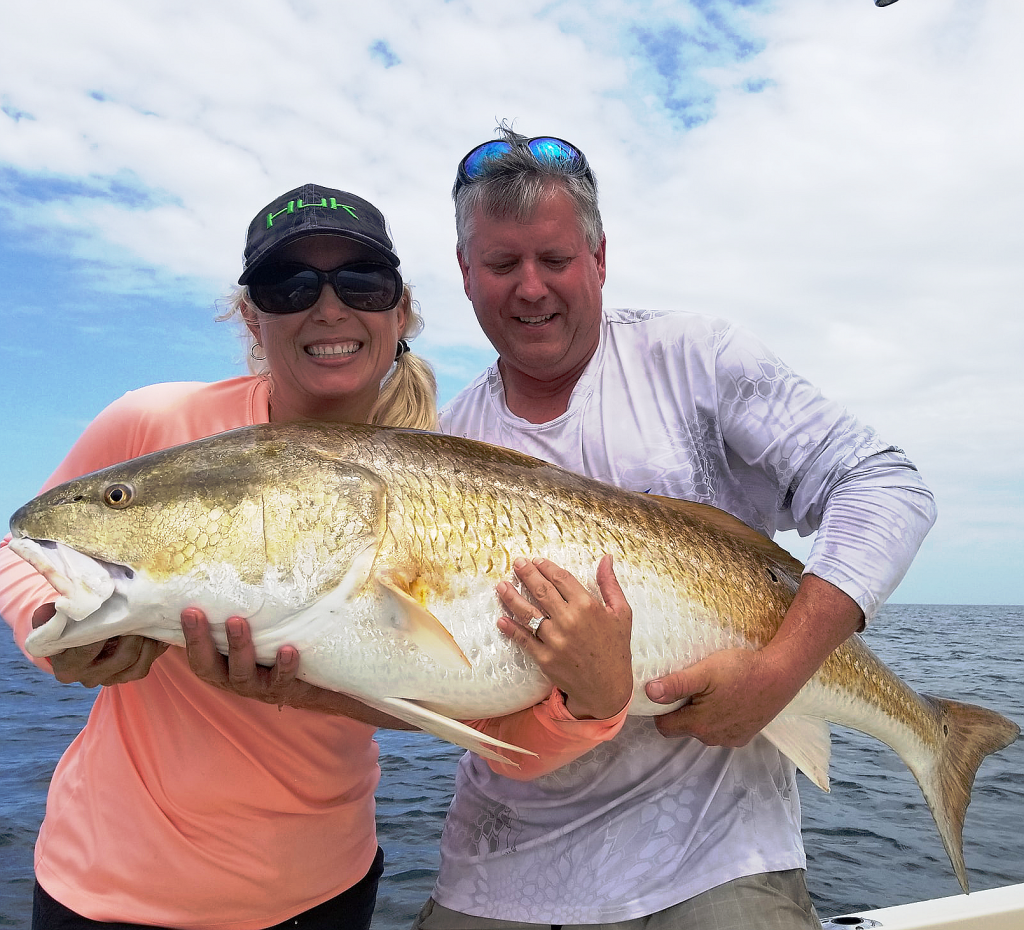 As the Chesapeake summer slowly slips into fall, many anglers are looking forward to the upcoming rockfish run. But don't wave goodbye to summer fishing patterns just yet. Unless you've been hiding under a bridge, you've probably heard about the incredible bull red drum catches south of Poplar Island. We seem to get more redfish every year in Maryland, and this has been the best season in recent memory.
At one time redfish, or channel bass as they are sometimes called, were so prolific that anglers caught them by the boatloads. Fishing pressure increased every year until the early-1980s when stock assessments showed big problems. Regulators stepped in and eventually declared a complete moratorium on the harvest of redfish greater than 27 inches on the East Coast. It is taking the species a long time to recover. Red drum have an estimated 30 year lifespan and some can live up to 60 years. Removing any spawning-age fish from the overall population has implications. Bigger and older fish can drop as many as forty-million eggs per season. That's ten times as many eggs as younger ones. Killing a single bull red can impact the health of the species.
Read More!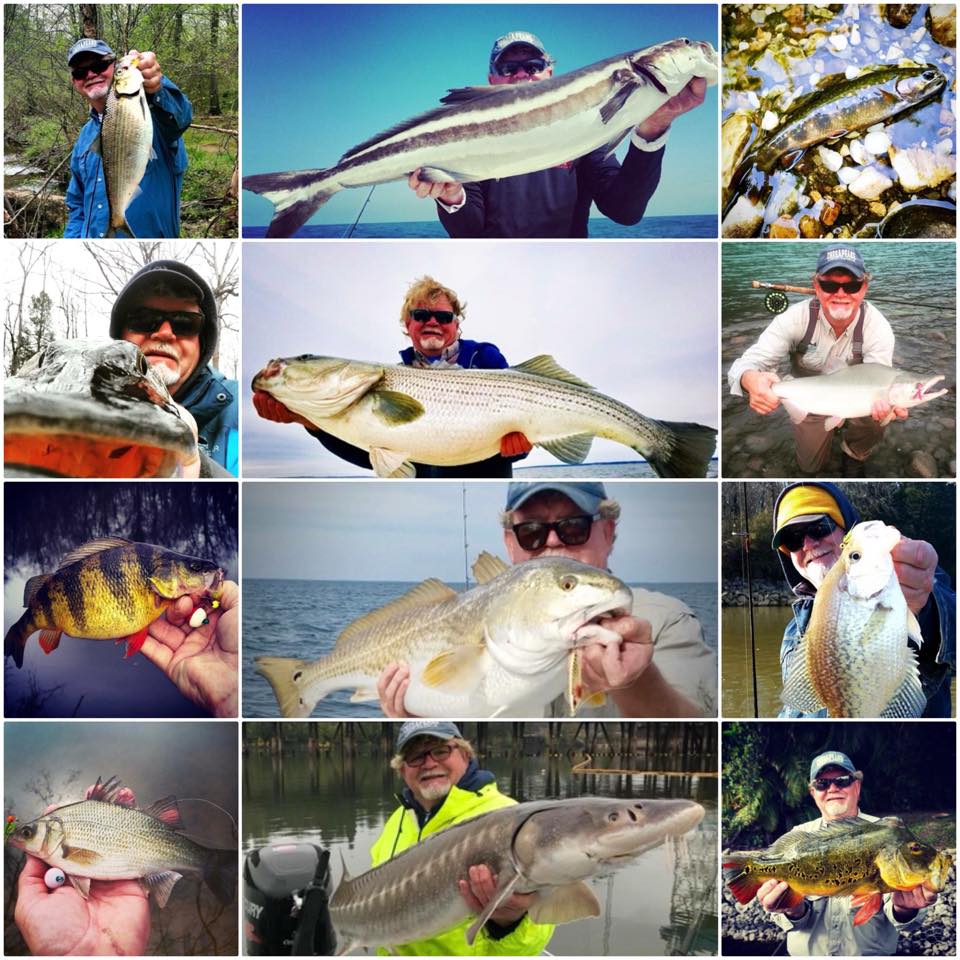 The arrival of a new year is a good time to reflect on the successes and failures of the old. Frankly, I'm happy to bid 2017 adieu and the optimist in me looks for a 2018 filled with many great opportunities. You might remember that I've predicted improvements for Chesapeake light tackle fishing over the last three years. Unfortunately, when it comes to rockfish, I've throttled back my optimism for 2018. With more and more people enjoying the art of light tackle casting, I think we'll catch plenty of rockfish this year, but I don't expect the vast numbers of mid-twenty to low-thirty inch fish like we've seen in the past. There just aren't enough spawning class fish left to sustain the consistent reproduction we need to continue this good fishing. With that in mind, here are a few suggestions toward a satisfying year of Chesapeake Bay light tackle casting.
1. Diversify – Since we've had such successful striper fishing in the past, it's tempting to focus on landing linesiders all year long. Instead, why not focus on some of the other challenging species that inhabit our beloved Chesapeake? During the winter months, there are pickerel, yellow perch, and crappie to be caught. Spring brings trophy stripers and also American and hickory shad. Summer is a great time to hit the tributary streams and backwaters for bass, trout, and snakeheads or we can stay in the Bay and look for redfish, bluefish, trout, and cobia. Fall brings more big rockfish and also slab-size crappie to the tributary streams. We all love stripers, but branching out and targeting other species will improve our skills and make us a better all-around fisherman.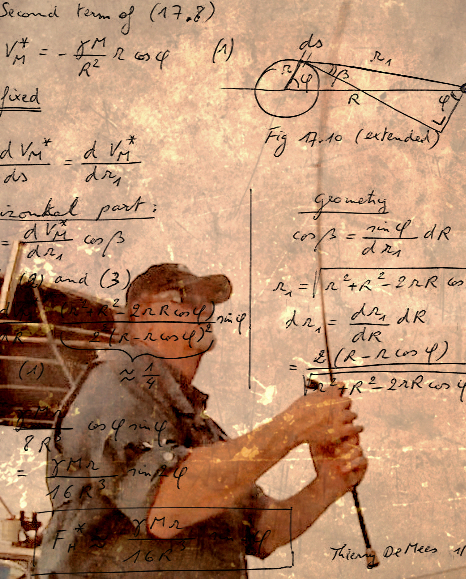 2. Try New Techniques – One of my goals at my talks and seminars this year is to encourage more anglers to try baitcasters. There are many advantages to using a baitcaster over a spinning reel for jigging stripers, the foremost two being increased leverage on the snap, and ease of resetting a lure to the desired depth. Sure, there's a learning curve, and it takes some practice, but anyone can do it. By the same principle, try a fly rod once in a while. I don't believe that a fly rod is the best tool for catching bigger rockfish in the Bay, but it's certainly more challenging and frankly, it's fun! When I'm fishing the freshwater streams, I almost always use a fly rod. A good place to get started with flycasting would be at Lefty Kreh's Tiefest. Held this year in Annapolis over two days, Feb 24th & 25th, it's a great place to learn, check out the latest gear, and watch some of the foremost artists in the country tie flies.
3. Study Up – The more you know about the fish you are targeting, the more likely you are to catch them. If you're reading this website, you probably already have both my books. Since 2011, Chesapeake Light Tackle has introduced tens of thousands of anglers to the art of light tackle fishing. Consider some of the other excellent publications available about the Chesapeake Bay. Twelve years ago, as I was planning my move to this region, I ordered two books. The first was John Page Williams' classic, Chesapeake Almanac. In it, J.P. follows the seasonal progression of the Bay's ecosystem with a series of fascinating sketches about the fish, birds, and plants that live here. It's the baseline from which every angler who wants to know more about our amazing estuary should start. The second book I read was Lenny Rudow's Fishing Guide to the Chesapeake. Rudow's Guide is great for those who are just learning to fish on the Chesapeake and there's also plenty of tips for more seasoned anglers. Some other great books that focus on this area include Life in the Chesapeake Bay by Alice Jane and Robert L Lippson, Working the Water by Jay Fleming, Beautiful Swimmers by William Warner, and Chesapeake Oysters by Kate Livie. My friend Joe Bruce also has a series of homespun publications about fishing in this area including a very nice treatise on Snakehead fishing in Chesapeake country. This is also a good time to start or renew a subscription to Chesapeake Bay Magazine or Angler's Journal, two fantastic publications that I always read cover to cover. I also hope you'll check out some of my upcoming seminars when I come to your area.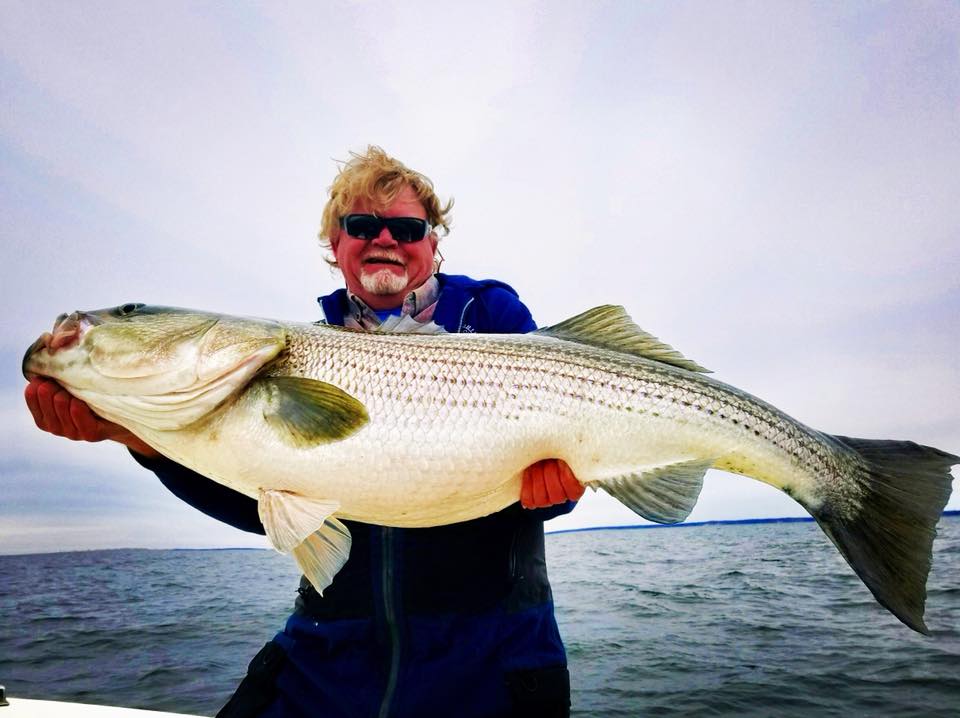 4. Document Your Experiences – In my opinion, real value in fishing comes from the memories we make on the water. Unfortunately, it's easy to forget many of the intriguing things we discover. That's where documentation comes in. I learned to document my fishing trips from my dad and I hold fondly to some of his old fishing journals. When I first moved here in 2006, I started a blog. My first post was about pulling into my driveway at the end of Shore Acres Road in Broadneck on a foggy January night and looking out on the Chesapeake Bay with enthusiastic anticipation. With more than a decade behind me, I still have a lot to learn but I'm sure glad I started that blog because I can go back now and relive some of my earliest experiences. If you aren't into writing, consider video. We live in a time when anyone can make a video and upload it to the internet. A video blog is a great way to document your fishing experiences and share them with others. My YouTube channel includes fishing tips, short instructional flicks, and documentation of some memorable outings. Here's a recent video of some huge fish we caught on light tackle just south of Poplar Island a few weeks ago.
5. Make a Difference – 2018 would be a great time to join a conservation group like CCA Maryland, or to participate in efforts to preserve and improve the region where we live and play. This is where the environmental groups come in. It's simple, if we don't have clean water, we won't have fish. In 2017, I was elected to the board of the Alliance for the Chesapeake Bay, an organization commissioned to lead, support, and inspire local

action to restore and protect the lands, rivers, and streams of the Chesapeake watershed. I'm very excited about the opportunities and responsibilities that come with my position. The strength of the Alliance is that it empowers groups and individuals to take action by providing access to new or existing resources. Would you like to restore a creek in your neighborhood? The Alliance can help. Start a water-quality testing program for your local stream? Give us a call. Plant some trees around your property? Drop us a line. Improve your yard so that there is less storm-water runoff and more native plants? We'll show you how. When you resolve to take individual action, you'll be amazed at the resources that are available and the people who want to help. The bottom line is that it all starts with you. Take the first step with an idea coupled with the resolve to make it happen, then contact me so I can point you in the right direction. You can also look me up at any of my upcoming seminars. My schedule is listed below. I don't know a single angler who doesn't have "Be a better fisherman" on their list of New Year's resolutions. Let's start by being bigger difference makers in 2018.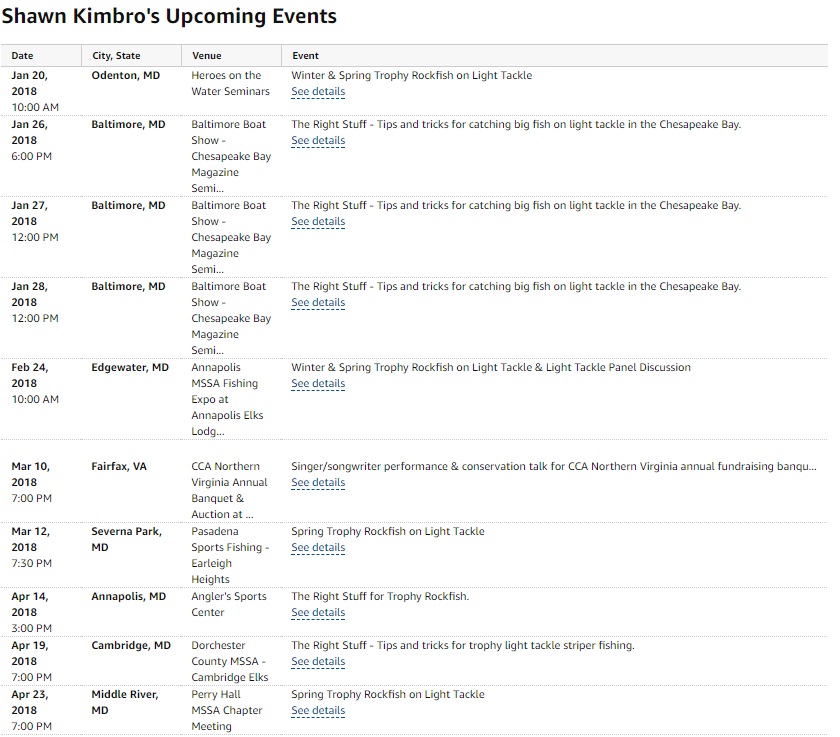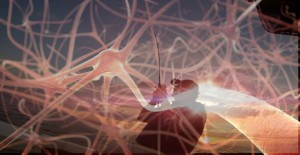 So far the winter of 2017 has been a mild one. Let's hope it stays that way. We're already catching lots of big stripers along with limits of yellow perch in the Chesapeake Bay and its tributaries. While you won't hear much on the Internet from me about trophy winter striper fishing, (Don't worry, it'll come out, just wait!) I'm happy to share information about how to catch the big ones at my upcoming seminars. In addition to the local and regional fishing shows, you can catch up with me at the Baltimore Boat Show's Chesapeake Bay Magazine Seminar Series and at Bass Pro Shops Crappie Madness and Spring Fishing Classic.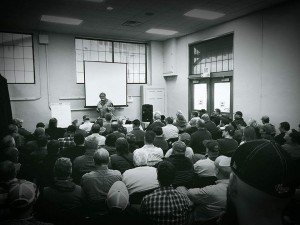 This year, in addition to a few talks designed to introduce anglers to light tackle fishing, I've added a brand new, more advanced presentation called "Amplitudes & Frequencies – New Technologies & Innovative Techniques for Trophy Light Tackle Stripers." It's all about choosing the right lures, line, rods, reels, and mastering specific techniques so you can think down the line and catch those finicky big fish that are so hard to come by. Don't worry, it's not rocket science and anyone can do it. Here's how John Page Williams quotes the concept in a recent issue of Anglers Journal magazine,
Over time, you start to recognize that, whenever your lure contacts something different like a stump, a log, or even a shell, it changes the frequency that's transmitted up the line and through your rod. It eventually becomes something of a sixth sense because you're so tuned in to the expected amplitudes and frequencies of the lure as it contacts the bottom that even the slightest change is registered. In that regard, a strike is very similar to an off note in a song, an out-of tune banjo string, or an epileptic spike in an EEG recording, because it's a vibration that doesn't fit the expected sequence.   – Anglers Journal, Fall 2016
I'm also very exited about my presentation on Saturday, February 4th at the Bass Pro Shops at Arundel Mills Mall. This is the only talk I do all year about Maryland panfish –  fishing for crappie, yellow perch, and white perch in the tidal tributaries to the Chesapeake. I'll even throw in some information about hickory shad since we're expecting another great run this spring in the Potomac River and on the Eastern Shore. Since I both spin and flycast for shad, I'm really looking forward to this year's run. There will be give-aways, deep discounts, and even activities for the kids. Last year's panfish seminar set a record for attendance at this Bass Pro Shops and I'm hoping we can break that record this year!
Coming up in March, I'll be pulling out my old Martin D-18 guitar for the Northern Virginia CCA's annual Banquet and Auction. It's Saturday, March 18. I'll be picking and grinning along to mostly original songs while throwing in a few fishing tales along the way. This has historically been one of the most enjoyable CCA events in the region, so I hope you'll mark your calendars and join the fun!
As always, you can keep up with my schedule here, or on my Amazon Author's Page, and don't forget to follow me on Twitter, Instagram, and Facebook since that's where I'm sharing the most information and posting my fishing reports these days. Good luck fishing in 2017. I hope to see you at the shows or on the water!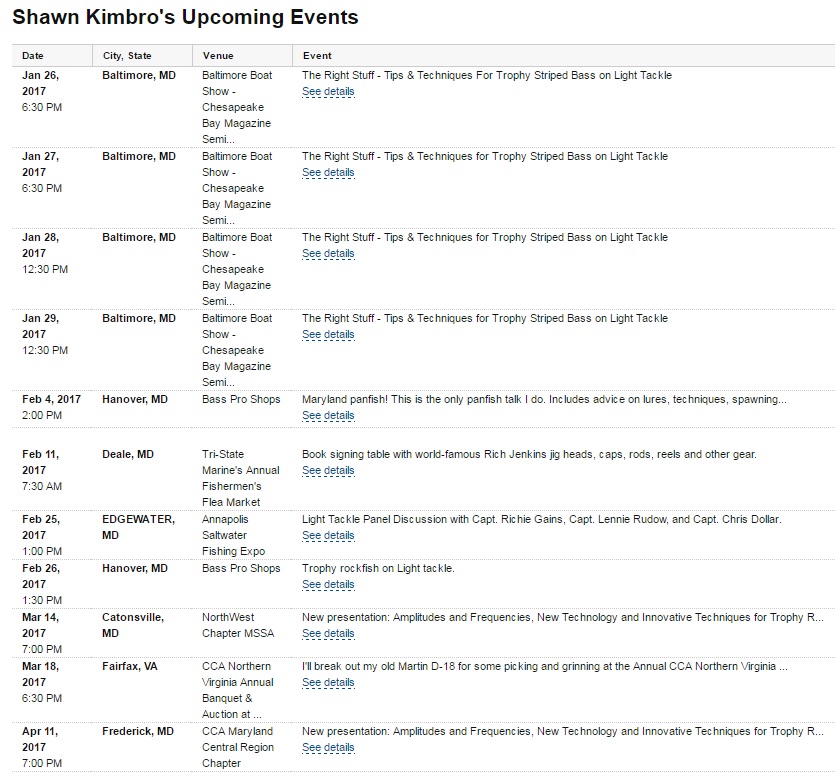 "It's the worst winter ever." Those words might sound surprising coming from Jamie Clough, a fisherman who has caught more forty-inch-plus rockfish in the last three months than most people will catch in a lifetime, but he's right. It's been tough. I'm on record for predicting that 2016 will be the best year in recent history for light-tackle striper casting on the Chesapeake Bay. I'm not taking it back, but after the first three months, I feel like I have some explaining to do.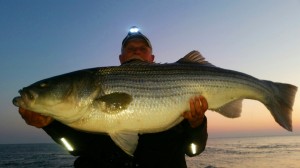 In past years, January, February, and March have been wide-open for fishing in the warm water discharges of the Patapsco and Potomac Rivers and around the power plants of the Mid-Bay. In February 2014, my fishing partners and I enjoyed the best day I've ever heard of, going forty over forty. Yes, that's forty huge stripers over forty-inches long, all caught in one morning. The fishing was so good we were trying to glue two ten-inch Bass Kandy Delights together so we could pull out the biggest of the big fish. In years like that, you can make a lot of mistakes and still catch fish. While I've seen some good days since then, nothing like that happened this year. To catch big fish this winter, we had to pull out all the stops. Read More!
Jamie Clough, Rich Jenkins, and I joined Phil Kirchner for a run south out of Hoopersville recently. The weather hasn't been great lately, but we've been catching some nice fish down around the mouth of the Potomac River. The forecast of light winds and snow flurries had us looking forward to a nice smooth ride and the opportunity to find lots of fish. Neither of those things happened!  Instead, the Delmarva Pennisula and Southern Maryland were hit with one to three inches of snow and twenty-mile-an-hour winds gusting to thirty. Let's just say the ride back was a little wet and sporty. Click the photo for the video and you'll see what I mean.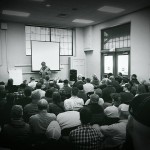 Below is my speaking schedule for the next few months. We were happy to see one of the biggest audiences ever for my talk last weekend at the Frederick Fishing Expo. There are several more coming up so I hope you can make it. Most of my talks this winter will summarize my top-ten tips for trophy striper fishing.  I'll also break down float-and-fly crappie fishing at the Bass Pro Shops talk and the following weekend I'll explain bait migrations in the Chesapeake and what that means for light tackle anglers. Also, I'm stoked to be on the same speaking schedule as Lefty Kreh and Bob Popovics at this years Fly & Light Tackle Fest. This year it's at the Chesapeake Bay Beach Club just beneath the Bay Bridge on Kent Island. There's more information about these fun events on my Amazon Author's Page and I'll keep you posted here and on Facebook and Twitter. I hope to see you at any or all or better yet, out there on the water!