Click the Book Covers Below to Buy the Books

Current Moon Phase




Waxing Crescent Moon




The moon is 4 days old


Distance: 63 earth radii
Ecliptic latitude: 0 degrees
Ecliptic longitude: 73 degrees


Recommendations

Good Information

Wind Weather & Tides

Meta
spanish mackerel
Currently browsing articles with a topic of "spanish mackerel".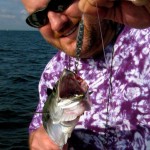 "Too slow!"
That's the two words you're most likely to hear on Crockett's Reel these days.  It means someone onboard has accidentally hooked up a rockfish or a bluefish.  When casting for macs with light spinning gear, the second most successful cast is one that doesn't catch a thing.  Mac casting is one of my favorite summer pastimes because it takes Chesapeake Bay fishing to another level.  For spaniards, you first have to find the blitzing schools of bluefish and stripers, then turn loose of everything you've been doing all year, and try not to catch them.  Read More!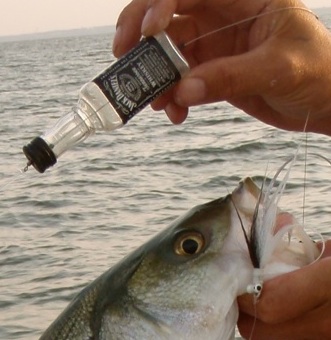 Last summer I did a lot of fishing with my friend Bill.  We worked over the breaking fish south of Kent Island pretty good then, but we haven't had a chance to get out this summer.  Fortunately, the stars aligned this evening so we could go fishing.  We launched about 6:00 PM at the Shipping Creek ramp on Kent Island and ran south in search of working birds.  We found them quickly.  I wasn't surprised to see my buddy Mark right in the middle of the fish when we arrived.  We said hello, then decided to run a little farther south and out closer to the channel to see what might be happening there.  We found some fish and also ran into my friends James and Michael.  It sounded like they had been catching for a while as well.