Click the Book Covers Below to Buy the Books

Current Moon Phase




Full Moon




The moon is 15 days old


Distance: 60 earth radii
Ecliptic latitude: 3 degrees
Ecliptic longitude: 79 degrees


Recommendations

Good Information

Wind Weather & Tides

Meta
decline
Currently browsing articles with a topic of "decline".
My year in review video:
Most of the anglers I know caught rockfish last year. Some of us here in Maryland had a pretty good year. One of the reasons we caught well in 2014 is because we had a lot of fish very close to home. I don't like to kick off a new year on a down note, but I'm not too excited about our catching last year. Our area is one of the few places in the country where striped bass fishing was decent in 2014. Did we have a good year, or have we lowered our expectations? Read More!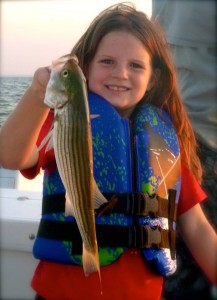 I want to take a few minutes to update everyone on the continuing bizarre actions of The Maryland Department of Natural Resources (DNR) toward striped bass.  In my last entry,  I reported that, despite pending actions to reduce striped bass harvest by the Atlantic States Marine Fisheries Commission (ASMFC), Chesapeake Bay fisheries managers – including those from the Potomac River and Virginia – have announced plans to increase harvest. They justify this with statistics showing more 18-inch fish in the Bay as a result of the 2011 spawning year class.  This flies in the face of pleas from anglers in Maryland and all up and down the Atlantic Seaboard for additional conservation of striped bass.  Simply put, at a time when anglers think we should be cutting back on a species in trouble, Chesapeake managers want to kill more.
The people of Maryland deserve more from the agencies who are charged with protecting their fish. Today, leaders from the Maryland Coastal Conservation Association (CCA) met with Fisheries Director Mr. Thomas O'Connell and others from DNR in an attempt to persuade them to reduce harvest, not increase it.  I am not optimistic.  There is even talk of reducing conservation buffers in subsequent years so Chesapeake states can continue to harvest at present levels.  In other words, they might try to get around ASMFC mandated cuts in 2015 by changing their accounting methods. We all understand the science behind the decision, but just because there are more young fish in the Bay from one successful spawning year doesn't mean we should kill more, especially when stocks are threatened. I am including a letter CCA delivered below. Read More!