Click the Book Covers Below to Buy the Books

Current Moon Phase




Full Moon




The moon is 15 days old


Distance: 57 earth radii
Ecliptic latitude: 0 degrees
Ecliptic longitude: 20 degrees


Recommendations

Good Information

Wind Weather & Tides

Meta
fishing
Currently browsing articles with a topic of "fishing".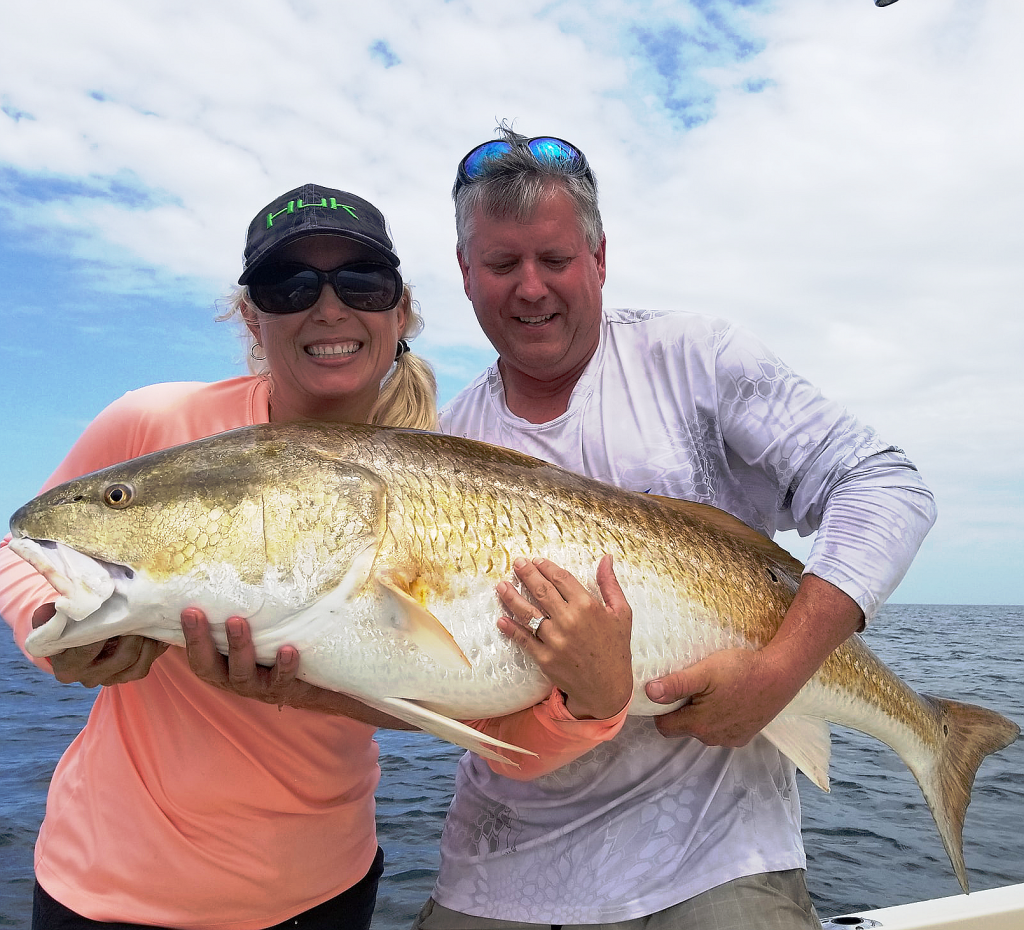 As the Chesapeake summer slowly slips into fall, many anglers are looking forward to the upcoming rockfish run. But don't wave goodbye to summer fishing patterns just yet. Unless you've been hiding under a bridge, you've probably heard about the incredible bull red drum catches south of Poplar Island. We seem to get more redfish every year in Maryland, and this has been the best season in recent memory.
At one time redfish, or channel bass as they are sometimes called, were so prolific that anglers caught them by the boatloads. Fishing pressure increased every year until the early-1980s when stock assessments showed big problems. Regulators stepped in and eventually declared a complete moratorium on the harvest of redfish greater than 27 inches on the East Coast. It is taking the species a long time to recover. Red drum have an estimated 30 year lifespan and some can live up to 60 years. Removing any spawning-age fish from the overall population has implications. Bigger and older fish can drop as many as forty-million eggs per season. That's ten times as many eggs as younger ones. Killing a single bull red can impact the health of the species.
Read More!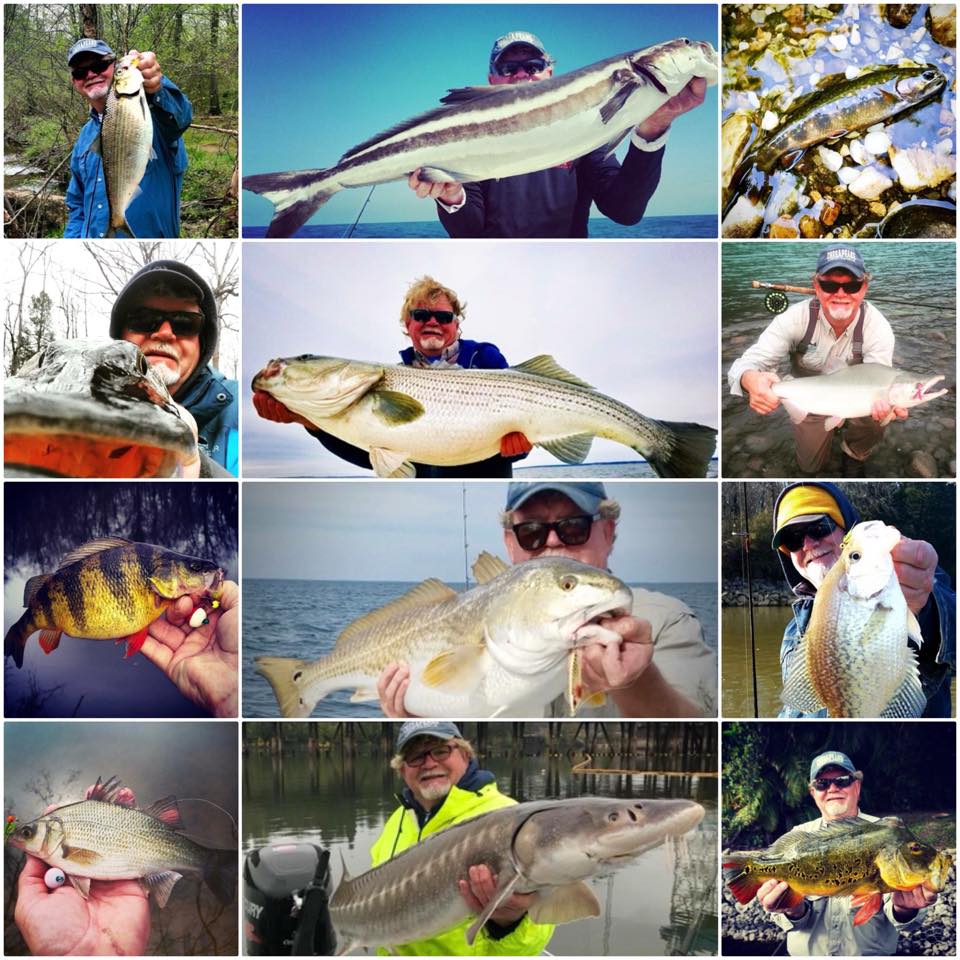 The arrival of a new year is a good time to reflect on the successes and failures of the old. Frankly, I'm happy to bid 2017 adieu and the optimist in me looks for a 2018 filled with many great opportunities. You might remember that I've predicted improvements for Chesapeake light tackle fishing over the last three years. Unfortunately, when it comes to rockfish, I've throttled back my optimism for 2018. With more and more people enjoying the art of light tackle casting, I think we'll catch plenty of rockfish this year, but I don't expect the vast numbers of mid-twenty to low-thirty inch fish like we've seen in the past. There just aren't enough spawning class fish left to sustain the consistent reproduction we need to continue this good fishing. With that in mind, here are a few suggestions toward a satisfying year of Chesapeake Bay light tackle casting.
1. Diversify – Since we've had such successful striper fishing in the past, it's tempting to focus on landing linesiders all year long. Instead, why not focus on some of the other challenging species that inhabit our beloved Chesapeake? During the winter months, there are pickerel, yellow perch, and crappie to be caught. Spring brings trophy stripers and also American and hickory shad. Summer is a great time to hit the tributary streams and backwaters for bass, trout, and snakeheads or we can stay in the Bay and look for redfish, bluefish, trout, and cobia. Fall brings more big rockfish and also slab-size crappie to the tributary streams. We all love stripers, but branching out and targeting other species will improve our skills and make us a better all-around fisherman.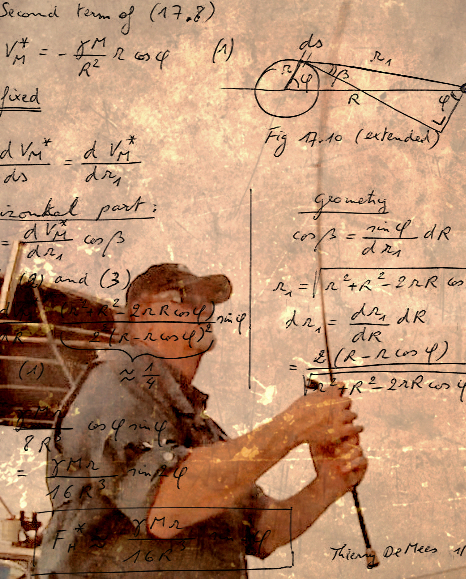 2. Try New Techniques – One of my goals at my talks and seminars this year is to encourage more anglers to try baitcasters. There are many advantages to using a baitcaster over a spinning reel for jigging stripers, the foremost two being increased leverage on the snap, and ease of resetting a lure to the desired depth. Sure, there's a learning curve, and it takes some practice, but anyone can do it. By the same principle, try a fly rod once in a while. I don't believe that a fly rod is the best tool for catching bigger rockfish in the Bay, but it's certainly more challenging and frankly, it's fun! When I'm fishing the freshwater streams, I almost always use a fly rod. A good place to get started with flycasting would be at Lefty Kreh's Tiefest. Held this year in Annapolis over two days, Feb 24th & 25th, it's a great place to learn, check out the latest gear, and watch some of the foremost artists in the country tie flies.
3. Study Up – The more you know about the fish you are targeting, the more likely you are to catch them. If you're reading this website, you probably already have both my books. Since 2011, Chesapeake Light Tackle has introduced tens of thousands of anglers to the art of light tackle fishing. Consider some of the other excellent publications available about the Chesapeake Bay. Twelve years ago, as I was planning my move to this region, I ordered two books. The first was John Page Williams' classic, Chesapeake Almanac. In it, J.P. follows the seasonal progression of the Bay's ecosystem with a series of fascinating sketches about the fish, birds, and plants that live here. It's the baseline from which every angler who wants to know more about our amazing estuary should start. The second book I read was Lenny Rudow's Fishing Guide to the Chesapeake. Rudow's Guide is great for those who are just learning to fish on the Chesapeake and there's also plenty of tips for more seasoned anglers. Some other great books that focus on this area include Life in the Chesapeake Bay by Alice Jane and Robert L Lippson, Working the Water by Jay Fleming, Beautiful Swimmers by William Warner, and Chesapeake Oysters by Kate Livie. My friend Joe Bruce also has a series of homespun publications about fishing in this area including a very nice treatise on Snakehead fishing in Chesapeake country. This is also a good time to start or renew a subscription to Chesapeake Bay Magazine or Angler's Journal, two fantastic publications that I always read cover to cover. I also hope you'll check out some of my upcoming seminars when I come to your area.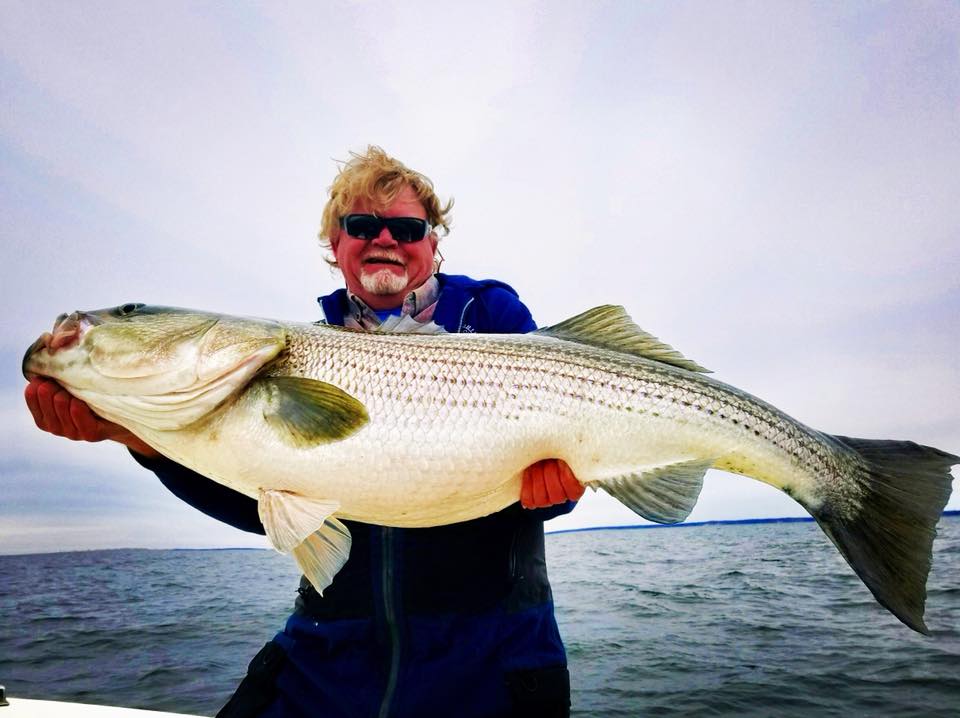 4. Document Your Experiences – In my opinion, real value in fishing comes from the memories we make on the water. Unfortunately, it's easy to forget many of the intriguing things we discover. That's where documentation comes in. I learned to document my fishing trips from my dad and I hold fondly to some of his old fishing journals. When I first moved here in 2006, I started a blog. My first post was about pulling into my driveway at the end of Shore Acres Road in Broadneck on a foggy January night and looking out on the Chesapeake Bay with enthusiastic anticipation. With more than a decade behind me, I still have a lot to learn but I'm sure glad I started that blog because I can go back now and relive some of my earliest experiences. If you aren't into writing, consider video. We live in a time when anyone can make a video and upload it to the internet. A video blog is a great way to document your fishing experiences and share them with others. My YouTube channel includes fishing tips, short instructional flicks, and documentation of some memorable outings. Here's a recent video of some huge fish we caught on light tackle just south of Poplar Island a few weeks ago.
5. Make a Difference – 2018 would be a great time to join a conservation group like CCA Maryland, or to participate in efforts to preserve and improve the region where we live and play. This is where the environmental groups come in. It's simple, if we don't have clean water, we won't have fish. In 2017, I was elected to the board of the Alliance for the Chesapeake Bay, an organization commissioned to lead, support, and inspire local

action to restore and protect the lands, rivers, and streams of the Chesapeake watershed. I'm very excited about the opportunities and responsibilities that come with my position. The strength of the Alliance is that it empowers groups and individuals to take action by providing access to new or existing resources. Would you like to restore a creek in your neighborhood? The Alliance can help. Start a water-quality testing program for your local stream? Give us a call. Plant some trees around your property? Drop us a line. Improve your yard so that there is less storm-water runoff and more native plants? We'll show you how. When you resolve to take individual action, you'll be amazed at the resources that are available and the people who want to help. The bottom line is that it all starts with you. Take the first step with an idea coupled with the resolve to make it happen, then contact me so I can point you in the right direction. You can also look me up at any of my upcoming seminars. My schedule is listed below. I don't know a single angler who doesn't have "Be a better fisherman" on their list of New Year's resolutions. Let's start by being bigger difference makers in 2018.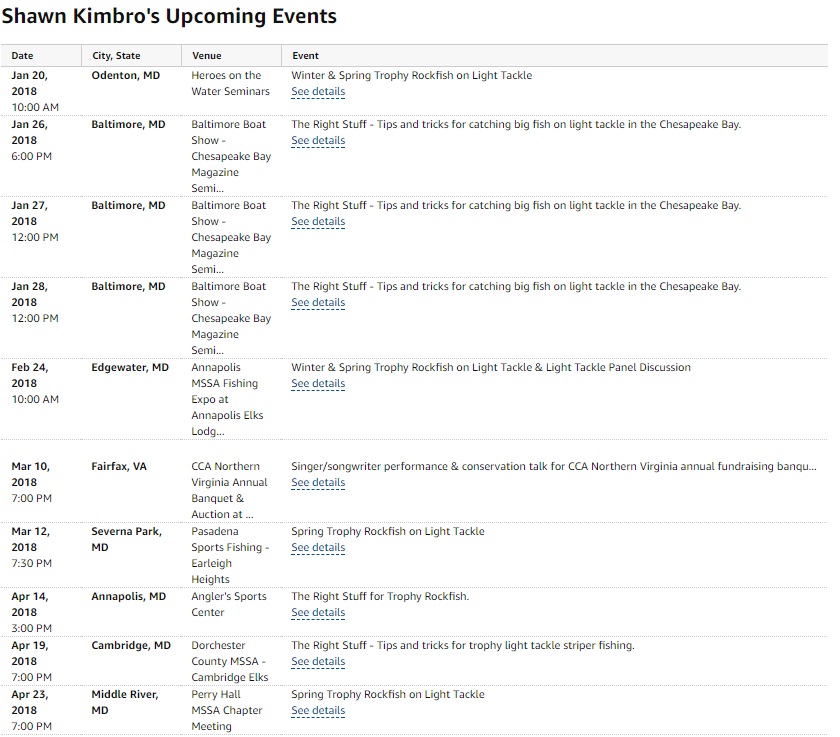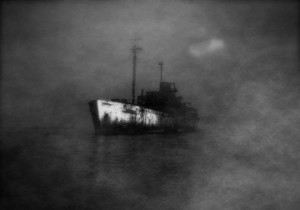 The night was as dark as a tomb and I was wet and cold. I felt lucky to be alive and I couldn't believe my good fortune in finding a tattered blanket in this rusted ship's hold. I pulled it higher over my shoulders and dozed.
We shouldn't have tried to fish today. The weather forecast called for building winds, but we thought we could get out for a few hours to catch some of the big stripers that always migrate into the Chesapeake Bay in late October. The blow arrived soon after we launched into the Honga River from the Hoopersville ramp. By the time we rounded Nancy's Point into the main stem of the Bay, we were well into the teeth of a full northwestern gale. We decided to call it off, but just as my friend Phil turned his center console back east toward the river, a rogue wave hit us broadside. The boat rolled hard and I went overboard. Read More!

Hey guys, it won't be long before Santa soars over the Chesapeake Bay in his reindeer-powered center console. Let's face it, most of us still have some shopping to do for that special lady on our list. While most Internet gift guides will suggest you buy her bracelets, earrings, or pretty clothes for Christmas, I've collected some fishing-related stocking stuffers that are guaranteed to please.*  Included are useful links so you can buy them online right away!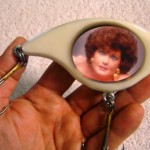 10.  
Personalized Fishing Lure
:  Nothing says Merry Christmas like your best girl's face on a crank bait. You don't even have to give it to her, just tell her you'll be thinking about her when you fish with it. After all, what fish could resist her charming smile and sexy pose? If you decide not to risk breaking it off or hanging it up, just keep it in the top tray of your tackle box so you'll be reminded of her on those long days on the water. This can also serve as a conversation piece for your fishing buddies.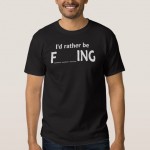 9. I'd Rather Be F___ING t-shirt:  Comes in men's and ladies' sizes, perfect for those early mornings when you wake up five minutes before the alarm goes off and need to signal your intentions before you head off to the lake. Comes with a dry erase marker for added versatility. Trust me, chicks dig shirts like this one.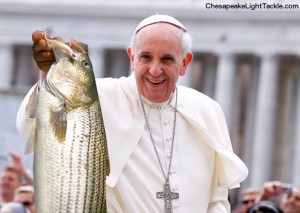 The Pope doesn't call me very often, so when he does, I usually pick up.  "Whas' up, Kimbro?"  Thank God he wasn't speaking Latin this time.  "You know I'm gonna be in DC next week, so we're fishing, right?"
"Yeah, everything's slow at work what with all the festivities." I replied. "How about we meet Wednesday morning at Kent Narrows."
I looked at the wind forecast, and things didn't look good, but fortunately there wasn't a breeze stirring when I woke up.  I've had some problems with the lights on my boat trailer, but somehow they were working fine as I pulled out of my driveway and headed down Route 50.  I'd overslept a little and I don't like being late, so I decided not to stop for gas.  When I got to the ramp, the gas gauge was pegged way past full. Read More!
If you haven't already, subscribe to my  YouTube channel to get my latest videos. Also don't forget, a lot of  my recent Internet activity has been via social networks, especially Facebook (@Shawn.Kimbro), Twitter (@ShawnKimbro) and Instagram (@Shawn_Kimbro). It's very easy to get a message out via these outlets and I can very quickly post fishing pictures and short reports. If you haven't already, please look me up! Here are some recent videos.
https://www.youtube.com/watch?v=ENQ9HnR1zP0
https://www.youtube.com/watch?v=xZq58gV-rDE