Click the Book Covers Below to Buy the Books

Current Moon Phase




Full Moon




The moon is 15 days old


Distance: 60 earth radii
Ecliptic latitude: 3 degrees
Ecliptic longitude: 79 degrees


Recommendations

Good Information

Wind Weather & Tides

Meta
kids fishing
Currently browsing articles with a topic of "kids fishing".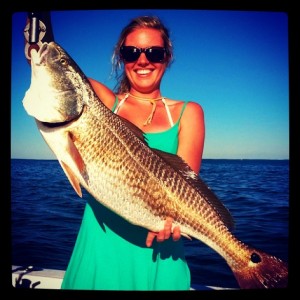 Bad news and more bad news.  If you're following the politics around striped bass management, you know it's all bad news for the fish lately. Where are the rockfish in the Chesapeake Bay? It doesn't take an expert to realize that almost every fishing boat from Solomons Island to Rock Hall is working one primary school of stripers.  To quote conservation blogger John McMurray, "it's not where the fish are, it's where they aren't," and apparently they aren't anywhere except near the mouth of Eastern Bay.
Despite the demise of our state fish, things are looking up for another native Chesapeake species, the red drum.  You probably haven't heard much about catching redfish in Maryland over the past decade, but that's all changing.  Last summer there were reports of redfish as far north as the Gunpowder River in the Upper Bay.  I started targeting them around Kent Island last August, and I'm already catching them again this year.
Thanks to good management practices – especially by states to our south – and an overall warming trend along the Atlantic Coast, red drum are expanding their range.  That's good news for Chesapeake light tackle fishermen because redfish will readily attack a jig or a topwater plug.  Even if you've never targeted redfish before, chances are you already know how to catch them.  Almost all the artificial lure techniques we're currently using for stripers will work for redfish.  As stripers continue to decline, redfish are moving into their habitat and populating the underwater humps and ledges where stripers used to feed. Read More!