Click the Book Covers Below to Buy the Books

Current Moon Phase




Waning Crescent Moon




The moon is 26 days old


Distance: 61 earth radii
Ecliptic latitude: -1 degrees
Ecliptic longitude: 213 degrees


Recommendations

Good Information

Wind Weather & Tides

Meta
mid atlantic fisheries management council
Currently browsing articles with a topic of "mid atlantic fisheries management council".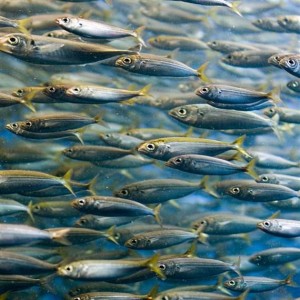 Next Monday, December 8th, the Mid-Atlantic Fisheries Management Council (MAFMC) meets in Baltimore to discuss an ecosystem approach to fisheries management. This meeting will include a session to consider potential action to protect unmanaged forage fish in areas outside the territorial three-mile line. This is the area where they are most likely to be harvested. When we think of forage fish, we usually think of menhaden. That's because most fishermen are aware of steep declines in their numbers, but forage fish also includes other bait species like glass minnows, bay anchovies, silversides, grass shrimp, river herring, white shad, hickory shad, sand eels, and hundreds of others. While a few of these species are managed, albeit poorly, the overwhelming majority are not managed at all. As a result, they are being decimated by commercial fishing fleets.
Every good fisherman I know is a conservationist at heart. About a year ago, my friend Trent Zivkovich gave me a copy of A Sand County Almanac by the father of wildlife ecology, Aldo Leopold. This book is considered by many to be the 20th century's literary landmark for conservation writing. In it, Leopold proposed the "love of sport" as a primary motivation for environmental stewardship. I know from experience that he's right. It is experience on the water that drives anglers with the right stuff to protect the waters we love and the fish and other animals that live in and around them. Read More!