light tackle
Currently browsing articles with a topic of "light tackle".
Jamie Clough, Rich Jenkins, and I joined Phil Kirchner for a run south out of Hoopersville recently. The weather hasn't been great lately, but we've been catching some nice fish down around the mouth of the Potomac River. The forecast of light winds and snow flurries had us looking forward to a nice smooth ride and the opportunity to find lots of fish. Neither of those things happened!  Instead, the Delmarva Pennisula and Southern Maryland were hit with one to three inches of snow and twenty-mile-an-hour winds gusting to thirty. Let's just say the ride back was a little wet and sporty. Click the photo for the video and you'll see what I mean.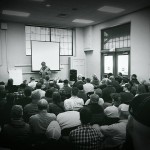 Below is my speaking schedule for the next few months. We were happy to see one of the biggest audiences ever for my talk last weekend at the Frederick Fishing Expo. There are several more coming up so I hope you can make it. Most of my talks this winter will summarize my top-ten tips for trophy striper fishing.  I'll also break down float-and-fly crappie fishing at the Bass Pro Shops talk and the following weekend I'll explain bait migrations in the Chesapeake and what that means for light tackle anglers. Also, I'm stoked to be on the same speaking schedule as Lefty Kreh and Bob Popovics at this years Fly & Light Tackle Fest. This year it's at the Chesapeake Bay Beach Club just beneath the Bay Bridge on Kent Island. There's more information about these fun events on my Amazon Author's Page and I'll keep you posted here and on Facebook and Twitter. I hope to see you at any or all or better yet, out there on the water!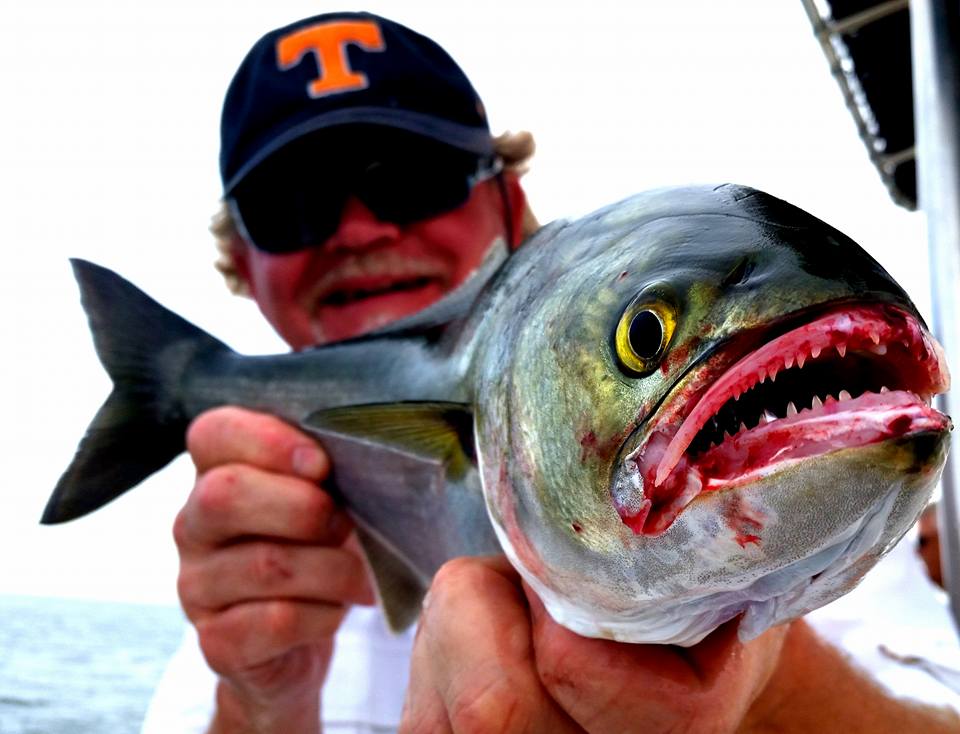 Just as predicted, we're right in the middle of the best summer for light tackle fishing in recent memory. Right now we have thirty-inch-plus stripers in shallow water above the bridge, and hoards of marauding bluefish down south. Here's what it looks like:
https://www.youtube.com/watch?v=iV5ns7iusmc
Official release date:  Jan 1, 2015
Preview release:  Dec. 19, 2014
Paperback, perfect bound 330 pages, black & white photos and illustrations. Pre-orders are now accepted.  We expect to mail all orders received on or before Dec. 19  by USPS Priority Mail by Dec 21. with predicted delivery before Christmas.
Exclusive CCA Maryland Hardcover Edition:  
A limited number of signed and numbered,
hard-cover, color photo editions
featuring the CCA Maryland logo on the front cover will be made available after January 1, 2015.  A portion of the proceeds from these editions will be donated to the ongoing conservation efforts of CCA Maryland.  Details will be released later.
Here's a sneak preview:
"Anyone can get lucky and catch a winning or trophy fish. What separates the men from the boys is consistency." – Bill Burton
The best anglers I know have a solid grasp of three basic elements. The first is a willingness to learn and change behaviors or techniques when necessary. That means incorporating the latest technologies and staying on top of the best research. It also includes sorting through the folklore to pick out the very best practices and discarding the nonproductive tactics that bog us down. Someone once said that the definition of insanity is doing the same thing over and over again and expecting different results. If you're not happy with the results you're getting, it's time to change. There are not many fishermen who have perfected their skills to the point where they are successful every time. The handful who have could teach us all something.  These are the guys who need to write a book.  I know I'd buy it. Fishermen with the right stuff are continually seeking opportunities to learn – to step outside of tried-and-proven comfort zones to find what works.
The second element is enthusiasm. Good fishermen eat, drink, smoke, and chew fishing. When they aren't fishing, they're thinking about fishing, and they're probably planning their next fishing trip (or two). They seek out new information and pour over every tidbit of data they can find that might improve their skills. They surround themselves with like-minded people who share their passion for the sport. They also work to conserve the species they enthusiastically pursue. Read More!
Have you seen this yet? Lenny Rudow asked me to join him and his sons David and Max as they filmed an episode for his internet-based fishing show, Got Bait?. Sponsored by Boats.com, the series is professionally filmed and produced by Paul Cronin Productions. I was pumped about the invitation for several reasons, not the least of which is that I would get to fish with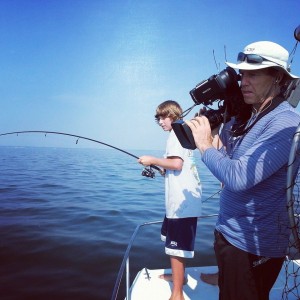 Lenny. He and I move around in similar circles, but we've only had one brief opportunity to fish together. I'm a big fan of Lenny's informative How-To books about fishing the Chesapeake Bay, especially his iconic and aptly titled Rudow's Guide To Fishing The Chesapeake. Additionally, I've heard great things about Max and David, so this would be my opportunity to finally meet them. To make the invitation even better, my friend Gary Reich would be joining us as assistant producer.
On the morning of the filming, I launched my 27′ Judge Center Console Thunder Road at Matapeake and zoomed by Thomas Point Light to our predetermined rendezvous point outside the West River. The plan was to use my boat as the chase boat for filming, and Lenny's PowerCat for fishing. As I jumped on board with Lenny and handed the boat keys over to Gary, I pointed out that the weather was great and all signs pointed toward a successful fishing day. That might have been what jinxed us. Read More!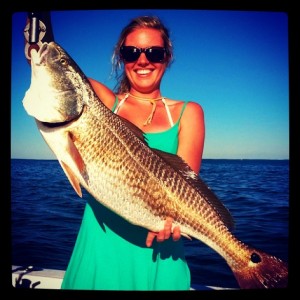 Bad news and more bad news.  If you're following the politics around striped bass management, you know it's all bad news for the fish lately. Where are the rockfish in the Chesapeake Bay? It doesn't take an expert to realize that almost every fishing boat from Solomons Island to Rock Hall is working one primary school of stripers.  To quote conservation blogger John McMurray, "it's not where the fish are, it's where they aren't," and apparently they aren't anywhere except near the mouth of Eastern Bay.
Despite the demise of our state fish, things are looking up for another native Chesapeake species, the red drum.  You probably haven't heard much about catching redfish in Maryland over the past decade, but that's all changing.  Last summer there were reports of redfish as far north as the Gunpowder River in the Upper Bay.  I started targeting them around Kent Island last August, and I'm already catching them again this year.
Thanks to good management practices – especially by states to our south – and an overall warming trend along the Atlantic Coast, red drum are expanding their range.  That's good news for Chesapeake light tackle fishermen because redfish will readily attack a jig or a topwater plug.  Even if you've never targeted redfish before, chances are you already know how to catch them.  Almost all the artificial lure techniques we're currently using for stripers will work for redfish.  As stripers continue to decline, redfish are moving into their habitat and populating the underwater humps and ledges where stripers used to feed. Read More!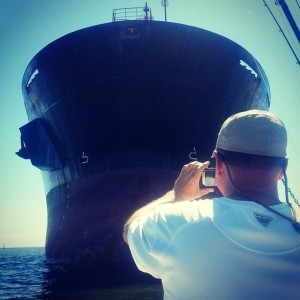 1.  It was still a beautiful day on the water.
2.  That's why they call it fishing, not catching.
3.  I don't go to catch fish, I go to relax.
4.  It was a nice day for a boat ride.
5.  I just needed to run the engine.
6.  There was a good band playing at The Jetty, so we came in early.
7.  It's not how many fish you catch, it's how good you look fishing.
8.  I just wanted to work on my tan.
9.  I enjoy bird watching as much as catching fish.
10.  I didn't get skunked, I ran out of time. Read More!