Click the Book Covers Below to Buy the Books

Current Moon Phase




Waning Gibbous Moon




The moon is 17 days old


Distance: 61 earth radii
Ecliptic latitude: 4 degrees
Ecliptic longitude: 104 degrees


Recommendations

Good Information

Wind Weather & Tides

Meta
red drum
Currently browsing articles with a topic of "red drum".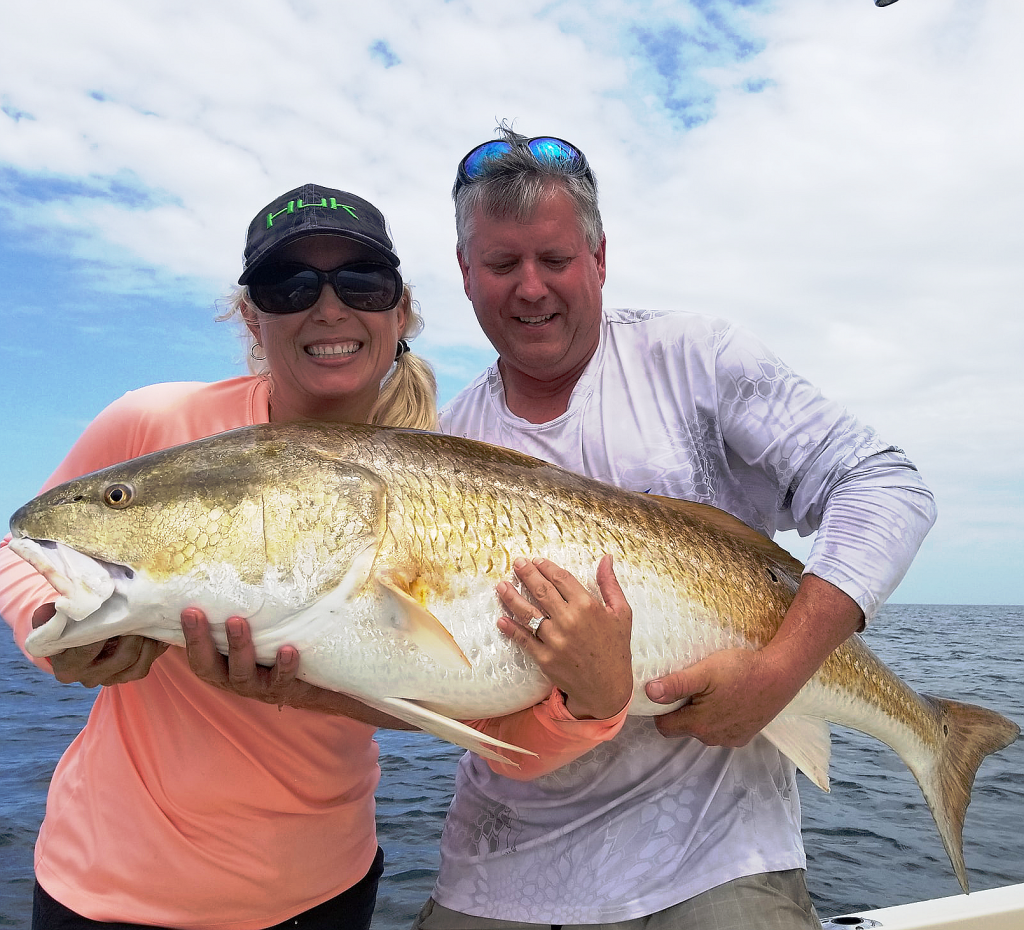 As the Chesapeake summer slowly slips into fall, many anglers are looking forward to the upcoming rockfish run. But don't wave goodbye to summer fishing patterns just yet. Unless you've been hiding under a bridge, you've probably heard about the incredible bull red drum catches south of Poplar Island. We seem to get more redfish every year in Maryland, and this has been the best season in recent memory.
At one time redfish, or channel bass as they are sometimes called, were so prolific that anglers caught them by the boatloads. Fishing pressure increased every year until the early-1980s when stock assessments showed big problems. Regulators stepped in and eventually declared a complete moratorium on the harvest of redfish greater than 27 inches on the East Coast. It is taking the species a long time to recover. Red drum have an estimated 30 year lifespan and some can live up to 60 years. Removing any spawning-age fish from the overall population has implications. Bigger and older fish can drop as many as forty-million eggs per season. That's ten times as many eggs as younger ones. Killing a single bull red can impact the health of the species.
Read More!
The video tells the story!  Check it out: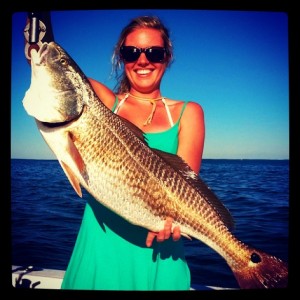 Bad news and more bad news.  If you're following the politics around striped bass management, you know it's all bad news for the fish lately. Where are the rockfish in the Chesapeake Bay? It doesn't take an expert to realize that almost every fishing boat from Solomons Island to Rock Hall is working one primary school of stripers.  To quote conservation blogger John McMurray, "it's not where the fish are, it's where they aren't," and apparently they aren't anywhere except near the mouth of Eastern Bay.
Despite the demise of our state fish, things are looking up for another native Chesapeake species, the red drum.  You probably haven't heard much about catching redfish in Maryland over the past decade, but that's all changing.  Last summer there were reports of redfish as far north as the Gunpowder River in the Upper Bay.  I started targeting them around Kent Island last August, and I'm already catching them again this year.
Thanks to good management practices – especially by states to our south – and an overall warming trend along the Atlantic Coast, red drum are expanding their range.  That's good news for Chesapeake light tackle fishermen because redfish will readily attack a jig or a topwater plug.  Even if you've never targeted redfish before, chances are you already know how to catch them.  Almost all the artificial lure techniques we're currently using for stripers will work for redfish.  As stripers continue to decline, redfish are moving into their habitat and populating the underwater humps and ledges where stripers used to feed. Read More!
"If redfish keep biting like this, they can have the stripers!"
That's a phrase I've heard more than once from Chesapeake Bay fishermen this year.  I've been catching a few smallish reds around the Kent Island shoreline since May, but things have really opened up in the last week or so. Where are they and why are they here?  I'll tell you where later, but first let's talk about why.  Simply put, conservation measures are allowing red drum to expand their range. Successful fishing for slot-size red drum (fish between 18- and 27-inches long) is completely dependent on the success of spawning over the past three years.  There is quite a bit of variation in a redfish's rate of growth.  At one year old, redfish will range from 10- to 17-inches long, averaging 14 inches.  At two years old, they will range from 18- to 24-inches long.  At three years old, they will range from 20- to 28-inches long, weighing four to nine pounds.  If the reds you're catching are in the slot, chances are they're from the 2010 or 2011 spawning class.  By all accounts, those were good years.  Here's the rest of the story: Read More!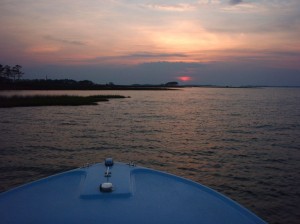 As the old saying goes, if we caught fish every time we went out, they'd call it catching instead of fishing.  So, I guess my Friday evening/Saturday morning over-nighter to southern Maryland was a fishing trip, because there wasn't a lot of catching involved.  Striper fishing has been pretty good around the Bay Bridge and Poplar Island this week.  We've been landing our share of mid-20 inch rockfish on light tackle with an occasional 30 incher mixed in, but I was hoping for more of a challenge.  Friday afternoon, I launched out of Shipping Creek and pointed Thunder Road south though Poplar Narrows, past Sharp's Island Light, around the Jame's Island Horn and down past Hooperstown to the area just north of the Virginia Line that has been producing big red drum. It's a 60 mile run – two hours in perfect conditions – but it took me a little longer.  One reason is because I crossed the Bay for a visit with Mike at Buzz's Marina, another reason is because I hit a pound net, but my biggest challenge was the wind. Here's the story. Read More!