Click the Book Covers Below to Buy the Books

Current Moon Phase




Third Quarter Moon




The moon is 20 days old


Distance: 63 earth radii
Ecliptic latitude: 4 degrees
Ecliptic longitude: 141 degrees


Recommendations

Good Information

Wind Weather & Tides

Meta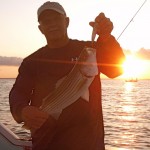 Temperatures have cooled dramatically in the past couple of days after Tropical Storm Danny pushed on up the coast and a strong cold front moved across the Bay. I wanted to see what change the cooler weather might have made to the Mid-Bay bite we've been following since March.  My buddy Rich and I launched at the Shipping Creek ramp into a very strong outgoing tide and ran south about ten miles until we caught up with the leading edge of the current.  Along the way we encountered about 25 boats, many from the charter fleet, livelining and chumming on the north end of Poplar Island.  Considering how good the casting bite has been this summer, I wondered if they know what they are missing by sitting in one place and soaking bait.
Continuing south, we found schools of breaking fish in 25 feet of water.  They turned out to be mostly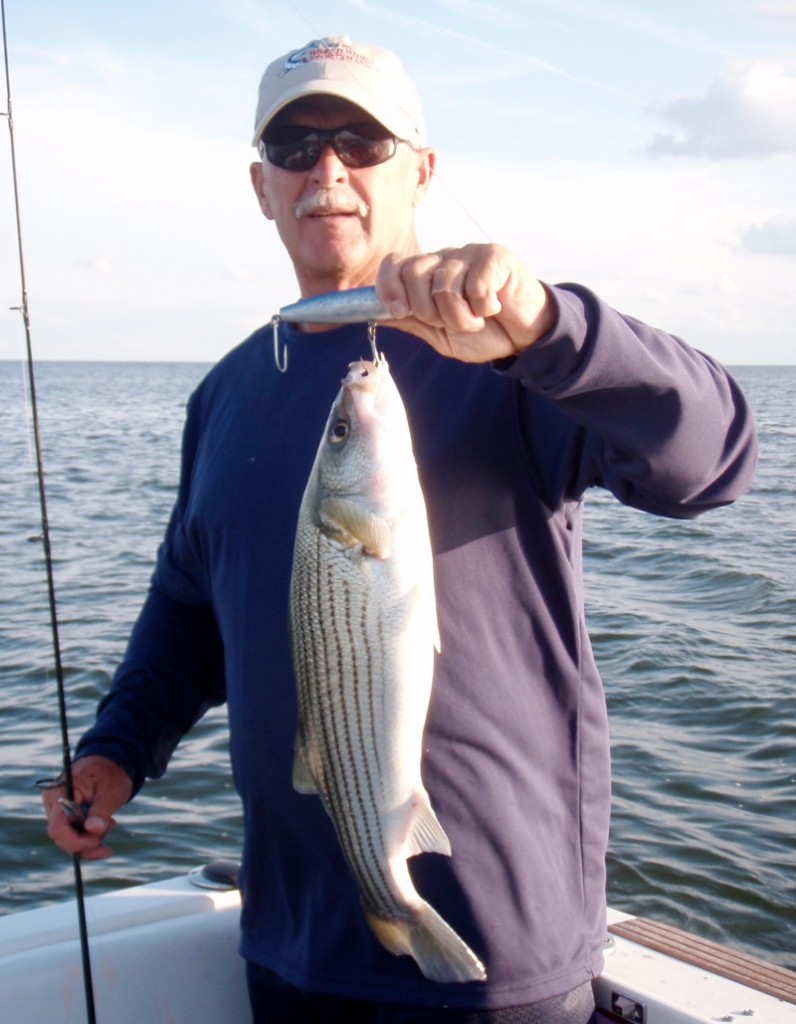 bluefish in the two pound class.  Jigging under them produced only small rockfish. Since there were a couple of boats working them with running engines, the breakers didn't stay up long and I didn't think we had much chance of bigger fish.   (Tip – if you want consistently bigger stripers, kill your engine when you fish!) We decided to move on.   After twenty minutes of running and finding nothing, we decided to explore the shoreline with top-water lures to see if the cooler temperatures might have moved some fish in shallow.  Wow, am I glad we did.
Just after we arrived, thousands, yes, thousands of stripers began chasing baitfish up to the rocks.  At one point they trapped a large school of bay anchovies in a corner created by a metal dock.   It was incredible to watch the frenzied rockfish destroy their prey.  We caught as many as we cared to, casting large top-water plugs rigged with single hooks on the back.  Although there were a few bluefish in the mix, most of the fish were keeper-size stripers.  I'll let the pictures and video tell the rest of the story.  Things should only get better from here until late fall.  Hold on to your hats folks, it's going to be a good one!


Responses to "Straight Up or On the Rocks"