Click the Book Covers Below to Buy the Books

Current Moon Phase




First Quarter Moon




The moon is 7 days old


Distance: 59 earth radii
Ecliptic latitude: -4 degrees
Ecliptic longitude: 264 degrees


Recommendations

Good Information

Wind Weather & Tides

Meta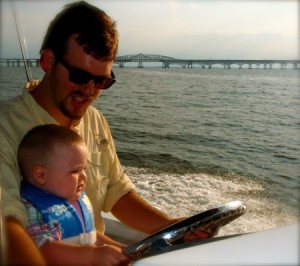 Sounds simple, doesn't it? A right to have fun? That's something we all take for granted. Well, you shouldn't according to some lawmakers in Annapolis. This week, a bill was introduced in the House Environmental Matters Committee that seeks to define one simple thing – that the public has a right to use and enjoy the water. Who wouldn't vote for that? Your delegate probably won't. In fact, the Maryland Department of Natural Resources (DNR) testified against it. Seem odd?
Here's how it breaks out. Some wealthy waterfront property owners got involved in a not-in-my-backyard user conflict over proposed oyster floats in the Chincoteague Bay. The case went to a hearing and the attorney general issued a half-witted ruling that said, "on public waters, the state does not recognize the right to recreate."  Seeking to appeal, the property owners got a few state delegates to help them out and a bill was introduced to make sure the right for recreation is defined in the law. Read more about it here.  I don't think the delegates – all from red districts – intended to do anything more than help out a few rich constituants, but they opened an interesting issue and things got dicey.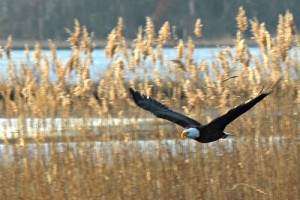 Forgive them, they know not what they do. – Luke 23:34.  Or stated another way, be careful what you ask for because you just might get it!
In 1948, the United Nations issued a document called, A Universal Declaration of Human Rights.  In it, they recognized recreation and leisure as one of the most basic of human rights. Frankly, it's something we've always taken for granted in America. Since this is a fishing website, I know most of my readers place great importance on the time they get to relax out on the water. We love to fish, but the right to aquatic recreation goes a lot farther than that. It applies to thousands of outdoor activities such as sailing, swimming, kayaking, motor-boating, tubing, jet skiing, surfing, beach-combing, bird-watching, the list is a mile long.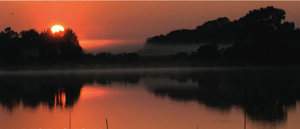 But in Maryland, the law doesn't say you have the right to do any of those things. The state Department of Natural Resources is worried that if a right to recreation on public waters is written in to law, it would have to show preference to the recreational public over commercial activity. Yes, that includes commercial fishing and aquaculture. Of course there are processes in place to work out user conflicts, but apparently the higher concept like a basic human right isn't being considered by our leaders in The Free State. In a letter to advisory commissioners, a Maryland DNR representative wrote: "If passed this legislation will be problematic for any other users of the Maryland waters. Recreational users would prevail in any commercial gear conflict…."
Well, shouldn't they? And not only over commercial gear, but shouldn't the common recreational interests of the people be the first priority in every management decision?
Remember, we aren't just talking fishing here, we're talking about everything we do outdoors. We're talking about activities that drive the basic human desire for conservation, the enjoyment of the very resources that DNR is charged by us to protect. Even though it spawned the issue, it's impossible to reduce a basic human right for recreation down to a conflict between property owners or a recs vs comms fishing spat. As I've stated before, I'm a fan and supporter of responsible commercial fishermen. There is a philosophical question here that must be answered.
The inquiry into who has a right to recreate gets to the core of the American conservation ethic. The people of Maryland own the Chesapeake Bay and the coastal waters of our state. We all own it, not just a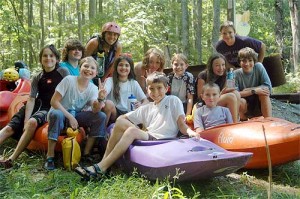 few. We also own the rivers and streams that meander through our countryside. Our uniquely beautiful waters define our state and our culture. Our waters are considered to be in a public trust and therefore fall into a centuries-old concept called The Public Trust Doctrine.  It just means the people, all the people, have a right to the waters. Taken further, it also means that all fish and wildlife are to be held in trust by the government for the benefit of present and future generations.
When a lot of people own something there are sure to be disagreements over the best way to manage it, so what should be top-priority?  The obvious answer is activities that benefit everyone. That means RECREATION. Everyone recreates. Without recreation, there would be no conservation because no one would care. If no one in Maryland ever skipped a stone across a lazy stream, or kayaked through a pristine salt-marsh, or watched a sunrise over a wind-sculpted dune, or dropped a jig on a school of frenz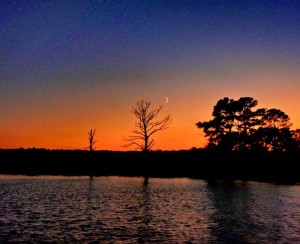 ied rockfish, then no one in Maryland would want to protect that activity for future generations.
There is nothing more important in the management of our natural resources than preserving them for the recreational enjoyment of future generations, yet I don't expect this bill to pass or even make it out of committee. Your lawmakers probably won't see the big picture and recognize your right to recreate and your Department of Natural Resources actively opposes it. That's unfortunate, because the conservation ethic depends on recreation, and the only way to manage our resources for all the people of Maryland is to put recreation first.
Responses to "The Right To Recreate – Editorial"