Click the Book Covers Below to Buy the Books

Current Moon Phase




Full Moon




The moon is 15 days old


Distance: 60 earth radii
Ecliptic latitude: 3 degrees
Ecliptic longitude: 79 degrees


Recommendations

Good Information

Wind Weather & Tides

Meta
bridges restaurant
Currently browsing articles with a topic of "bridges restaurant".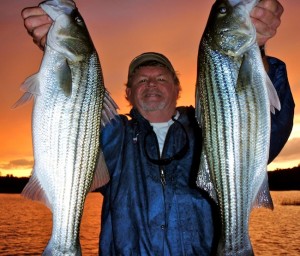 There is a harmony in autumn, and a luster in its sky, which through the summer is not heard or seen, as if it could not be, as if it had not been!  ~Percy Bysshe Shelley
Is there anything more dramatic than an October sky? If I had my way there would be an eternal high tide, a full moon every night, and the skies would always glow like they do in Autumn. There's a chill in the Chesapeake air tonight, signaling that fall is here and October fishing has begun. Just like they have the past three years in a row, bigger fish have arrived in the shallows of the mid and upper Bay. The pattern hasn't changed from last week:  topwater plugs in the shallows are still producing, but the exciting difference is that now there are significantly more 30-inch rockfish in the mix. Nothing beats big stripers exploding on surface plugs beneath the technicolor skies of October. Read More!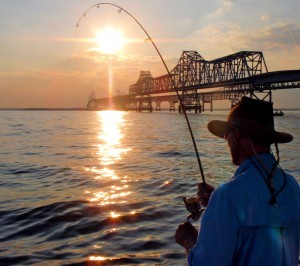 Mmm, July on Kent Island: when the water is savory and smooth and salted with all manner of boats, when tourists flock to the Eastern Shore beaches and bridge traffic backs up for miles while drivers peek over the rail for a glimpse of the sparkling spectacle that is summertime on the Chesapeake Bay.  Summer can be both sweet and sour to Chesapeake fishermen. Sometimes we wonder if it's worth trying to fish in this Hell's Kitchen of boats, everyone jockeying for the single best position from which to make the sweetest cast.  But fish we must, so we line up like line cooks to join the fray, vowing to stay even-tempered when inevitable conflicts arise and deluding ourselves that, when we get there, we'll have that delicious "top-secret" spot all to ourselves.  Mmm, mmm, summertime, sweet summertime. Read More!