Click the Book Covers Below to Buy the Books

Current Moon Phase




Waxing Gibbous Moon




The moon is 12 days old


Distance: 56 earth radii
Ecliptic latitude: -3 degrees
Ecliptic longitude: 336 degrees


Recommendations

Good Information

Wind Weather & Tides

Meta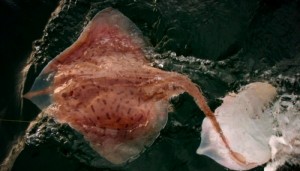 I've never fished for black drum and wanted to see it done so felt very fortunate that my friend Tim from Baltimore invited me along on a trip he had planned with one of my regular fishing partners Bill. Bill also invited his friend Ken. They went down Friday but I had to work so I planned to catch up with them for the Saturday part of their trip. I'd hoped to get an early start driving down the Eastern Shore but got another call and ended up fishing Friday in the Eastern Bay. After a couple of hours of a terrific striper bite, I pulled Crockett's Reel out of the water at Shipping Creek at 5:30 PM and parked her back in my driveway. By 9:00 PM my butt was parked on a barstool at Kelly's Pub in Cape Charles. Kelly's just might be the best bar in the Mid-Atlantic.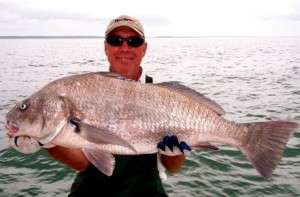 When I met up with the guys they told me the bite Friday had been pretty good. Unfortunately, we didn't repeat those results on Saturday. Nevertheless, I got the introduction to mouth-of-the-Bay drum fishing I was looking for. Believe it or not, despite about ten rods on the boat, only one – Bill's Shimano spinning outfit – caught drum. Tim landed a nice black about 11:30 AM and a nice red at 10:00 PM. That was it for drumfish.
In the mean time, I caught up on my sleep, planned my upcoming work week, solved the catch and release debate, mentally composed the sequel to War & Peace, and pontificated philosophically on my theory that humans are genetically predisposed to advanced stalking skills at certain times of the year. It was that kind of day.
It also didn't help that we could see birds working. If God decides to punish me with eternal damnation, sitting at anchor on an abysmal bait bite while watching working birds off in the distance could be worse than suffering the raging fires of hell.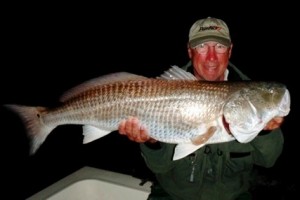 I gotta hand it to Captain Timbo though, when he say's he's drum fishing, he means it! It was rough as a cob out on the ocean side of the bridge last night, that 21 Parker was really bouncing, but he stayed with it until almost midnight. He did everything he could to put some fish in the boat. My only contribution was a clear-nose skate double-header which was at least interesting, oh, and a shark. Thanks to Timbo for taking me out and showing me the ropes and putting up with my whining all day, and to Bill & Ken for actually joining me in conversation if not agreeing with some of my off-the-hook fishosophy.