Click the Book Covers Below to Buy the Books

Current Moon Phase




Third Quarter Moon




The moon is 20 days old


Distance: 63 earth radii
Ecliptic latitude: 4 degrees
Ecliptic longitude: 141 degrees


Recommendations

Good Information

Wind Weather & Tides

Meta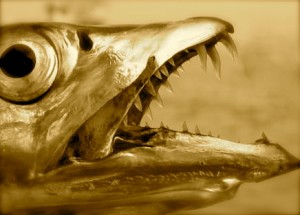 Friday morning we had an earthquake.  It wasn't a very big one, only 3.6 on the Richter Scale.  I didn't feel it, but apparently some of my fishing buddies found it unsettling.  The epicenter was 3.1 miles underground near Gaithersburg.  Earthquakes are very rare in Maryland.  The last major one occurred in 1758. Some people reported it woke them up at 5:04 in the morning.  Some even said it shook them out of bed.  (Take it from someone who puts a lot of importance on sleep, that's pretty unsettling.)  The quake was also felt in Virginia, Pennsylvania and surrounding areas of Washington DC and Maryland. The event generated lots of curiosity and some panic among residents who aren't used to feeling the earth move, but the only real consequence was a tsunami of bad jokes.  Someone cracked that for the first time in years there was actually movement in congress. One of my Facebook friends posted a picture of the shockingly severe damage at her house.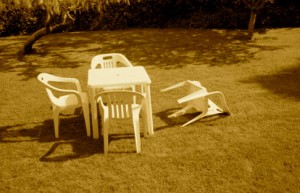 Okay, so maybe it wasn't that severe.  The truth is, I didn't give it a second thought.  Or at least I didn't until today. This weekend, my friend Rich and I decided to make a run to southern Maryland in search of Spanish mackerel and redfish.  There's still plenty of rockfish around Kent Island, but weekends are very crowded in this area and we needed a change of pace.  We were motivated by reports coming out of Buzz's Marina in Ridge, MD of big red drum caught on bait.  It's rumored that one was even caught jigging. We drove down to the southern tip of Hooper's Island and launched Thunder Road at the Muddy Hook Cove ramp in Hoopersville.  Tides were low as we made our way out through the channel markers and found a strong incoming flow in Hooper Straights.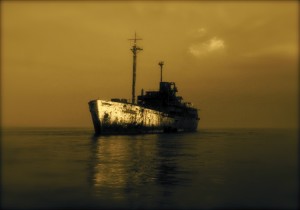 Despite the good conditions,we didn't catch many fish.  There was plenty of surface activity, mostly glass minnows being skimmed by Caspian terns, laughing gulls, and a few ungraceful pelicans, but not many fish.  We made a couple of circles across the bay and back finding only a few schools of small bluefish working the shallows between the mouth of the Potomac and Point No Point.
Our wide exploratory swath took us by a well-known but relatively little fished location known as the Target Ships.  There are actually two ships, but one was blasted into oblivion and is now underwater.  The American Mariner still stands defiantly.  The Mariner is a 442 foot WWII liberty ship that never saw war duty but was used instead to train merchant mariners.  After serving several years in that capacity she was passed down though the Army, Navy, and Air Force before she came to her present use a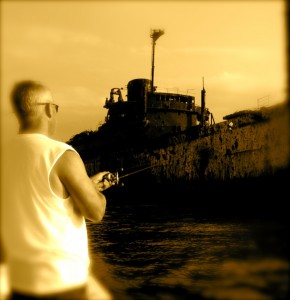 s a target.
I don't know if they still shoot live ammunition at the target ship.  I would guess that it's now used mostly for laser sighting, but there's no doubt she's taken her shots.  The damage to her hull ranges from holes the size of 50 caliber machine gun rounds to gaping gashes caused by the explosions of guided missiles.  Since she was grounded upright in 18 feet of water, the American Mariner looks eerily like she's still floating.  Even on a hot hazy afternoon in July, her odd appearance in this remote section of the Chesapeake is enough to send chills up the line of even the most intrepid fisherman.  Little did I know that my day was about t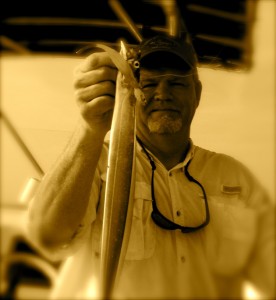 o get even more surreal.
Not far from the ship we ran into some thick schools of bait so we decided to start jigging.  I felt a strike and set the hook into something that felt odd.  At first I thought I'd caught an eel until I got the long fish on board.  Rich declared it a ribbon fish and told me they use them for bait in Florida.  The fish was as shiny as a new silver dollar with long teeth and fangs that would make a vampire proud.  I took a few photos then carefully let it go while making a mental note to investigate since I've never heard of one caught in the Chesapeake Bay.
Today, I got around to researching my catch.  Now, here's where this report enters the twilight zone.  Imagine my surprise when I came across a link with pictures of my fish in an article about earthquakes.  It turns out that ribbon fish are in the family Trachipteridae which includes several types of lamprey-like fish.   Fish in this family are commonly called earthquake fish in Taiwan because they are believed to have sensitivity to seismic changes in the ocean floor.  The legend has stood the test of time and has even made its way around to other cultures. Here's the link!
I kind of like the idea of a Chesapeake Bay earthquake fish. Is it a coincidence that I caught it a day after the region's most severe seismic activity in 35 years? What do you think?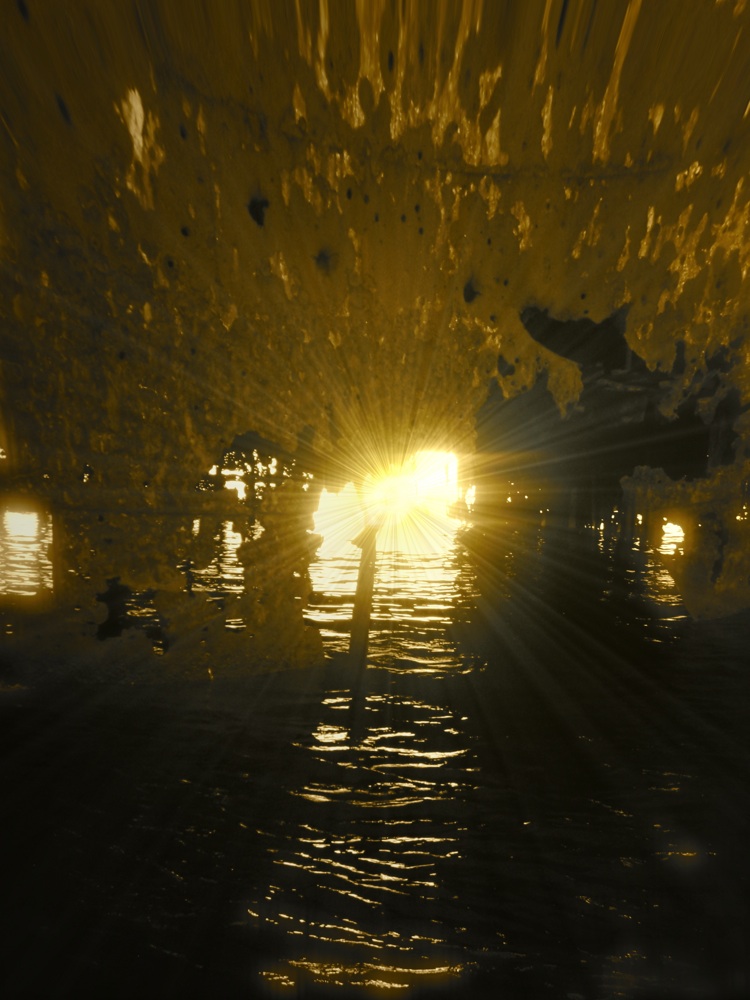 Responses to "The Earthquake Fish"