Click the Book Covers Below to Buy the Books

Current Moon Phase




Waning Gibbous Moon




The moon is 17 days old


Distance: 61 earth radii
Ecliptic latitude: 4 degrees
Ecliptic longitude: 104 degrees


Recommendations

Good Information

Wind Weather & Tides

Meta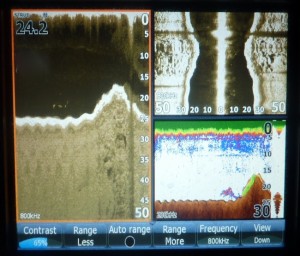 Back when I was a kid tramping through the woods of East Tennessee, I looked for the underground dens of rabbits, chipmunks and woodchucks.  Now days, I'm stalking fish instead of varmints, but I'm still hunting for hidey-holes.  It's the time of year when Chesapeake Bay striped bass hunker down in deep, warm-water hideouts.  It takes patience and persistence to catch them but if you aggravate them long enough, you can sometimes get them to bite. The trollers are still picking off a few big cows around the channels, but it's tough to get isolated fish on a jig.  From now until the first of the year I'll be fishing around the bridges and in the deeper water around other submerged structure looking for holed-up rockfish.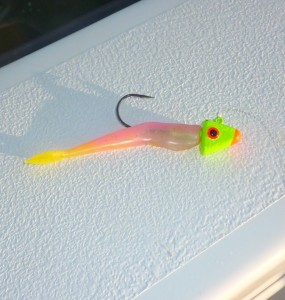 Water temperatures in the Maryland section of the Bay are now in the mid 40s.  Most of the migratory fish have already passed through the Bay and are well south of us in the warmer waters of the ocean.  There are reports of good catches from Ocean City, Maryland south to the Chesapeake Bay Bridge Tunnel.  It will be a few weeks before the warm water discharges start consistently producing big fish, so I'm jigging close to home looking for pockets of warm water wherever I can find them.
I almost took a skunk when I ran south Friday night, and should have except I moved on to a school of dinks and caught one just to see if I still could. I fished both sides of the channel from Bloody Point down to Chesapeake Beach finding hundreds of infrequently-diving gannets but no schooled up rockfish of any size.  The only bright spot is that there are still some schools of one year old fish here and there breaking on bay anchovies.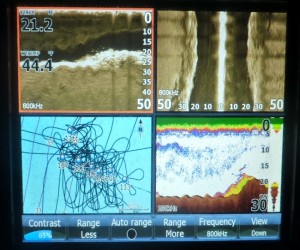 Saturday I launched at Matapeake and fished the area around the Bay Bridge.  I found some fish relating to an underwater hump just north of the bridge. There weren't many and they were very picky, holding in a small area in what I think was a warm water zone just on the back side of the structure.  Since they were tucked in so tight, it was really hard to get my jig in the strike zone.
As you can tell by my GPS tracks, I probably made thirty or forty drifts and only caught two keepers. I could see them down there laughing at me, and it wasn't until I sized down to a 4″ pink soft plastic jig on a orange and chartreuse Fischadler jig head that I tricked a few into biting. In two and a half hours of fishing, I only caught two keeper-size fish, but they were both fat and strong. I had one big fish on but it got off, probably foul hooked. There was a scale the size of a quarter on my jig when I reeled it in.  
Despite the cold and windy conditions this weekend, I couldn't fish some of my favorite spots because there were several fishermen on the water.  A lot of guys are trying to get in a couple of last fishing trips before stowing their boats for the winter. I talked to a couple of brave guys fishing out of kayaks Saturday who told me they read CLT and said they caught a few. I also saw a few little fish, maybe perch, caught around the Bay Bridge rock piles.  Well defined pycnoclines are clearly evident on my sonar and we should keep fish in the area unless we get a lot of fresh water coming down from the rivers to flush them out.
Negotiating through incessant December winds and a hectic 24 hour on-call work schedule, I'll still be hunting the hidey-holes around Kent Island when I have time, and I may sneak in a trip or two to the ocean in the next couple of weeks.  Good luck if you get out and be careful out there.
Responses to "Hidey-Holes"