Click the Book Covers Below to Buy the Books

Current Moon Phase




Full Moon




The moon is 16 days old


Distance: 61 earth radii
Ecliptic latitude: 4 degrees
Ecliptic longitude: 92 degrees


Recommendations

Good Information

Wind Weather & Tides

Meta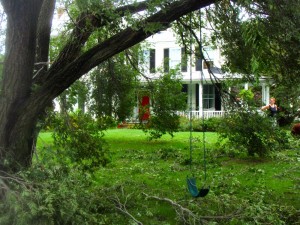 Most of the damage here on the island came from falling trees.  Since the wind is still gusting into the 40 mile-per-hour range, and the ground is completely saturated, more trees could fall.  I've heard of a few houses and stores that were hit by flying debris, tree limbs, etc. but it sounds like most of the island came through the storm fine. UPDATE: 12:36 PM – One confirmed death in Queenstown due to a falling tree leading to a chimney collapse. We lost power here in historic Stevensville at 10:14 PM, but it was back on at 9:00 AM.
Since the storm stayed off the coast and winds have stayed from the northeast, a storm surge never materialized, but there were some very big waves on the Bay. I'm attaching a graph from the Gooses Reef Buoy. A giant 29-foot wave was recorded by First Landing Buoy at the mouth of the Bay near Cape Henry. That may be the biggest wave ever recorded for the Chesapeake.
I will eventually get out and look around,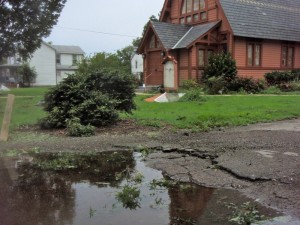 but I think it's wise to keep the roads clear for emergency vehicles and highway crews right now. We still hear sirens from time to time. The Bay Bridge has reopened under Phase II wind restrictions. Here's some shots of our house and the immediate area.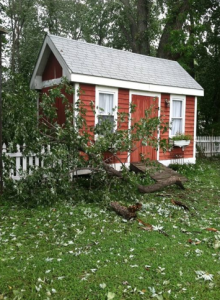 Responses to "Surveying the Damage"