Click the Book Covers Below to Buy the Books

Current Moon Phase




Full Moon




The moon is 16 days old


Distance: 61 earth radii
Ecliptic latitude: 4 degrees
Ecliptic longitude: 92 degrees


Recommendations

Good Information

Wind Weather & Tides

Meta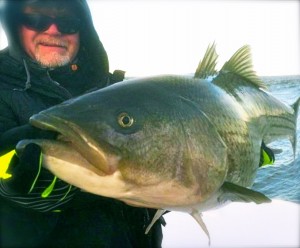 Every angler I know has lost the biggest fish they ever hooked. Well, at least we think we have. A fish that breaks a line or pulls a hook immediately grows twenty pounds in my mind. It's in every fisherman's nature to believe he or she had a shot at a new world record, but it got away. Nothing makes a fish bigger than almost getting caught. I had just that experience a few days ago – you know, a big fish, an epic battle, and a broken line – so I thought it might be interesting to take another look at some of the things we do wrong to make sure we never catch that fish of a lifetime.
It's big fish season on the Chesapeake Bay. The coldest months of the year are the absolute best times to catch & release striped bass. Stripers are hardier in the winter. They're more muscular, carry more fat, and are almost guaranteed to survive when properly handled and released. Additionally, winter is a great time to fish the Bay because it's almost free of boat traffic. Wildlife sightings are more common. Bald eagles are frequent. Sea ducks are everywhere. On cold, clear, calm days colors are more vivid, the water reflects more spectacularly, and we can see things farther away. Some days you can see for miles across the glass where unobstructed views of the horizon make it nearly impossible to tell where the water ends and the blue sky begins. It's a fantastic time to enjoy the Chesapeake in all it's winter splendor. It's beautiful. So, c'mon, you wouldn't want to spoil all that serenity with the biggest fish of your lifetime, would you?  Here are some sure-fire things you can do to make sure you lose that bad boy!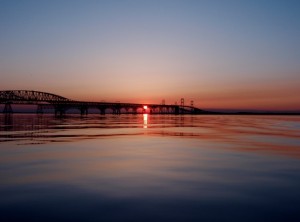 Tip #1 – Don't retie after a big fish.  It's a waste of time.  Just pat yourself on the back and cast again because it's a sure bet that your next strike will be from a fish twice as big and there's nothing more satisfying than standing on the bow with a slack line watching your world record swim off into the sunset.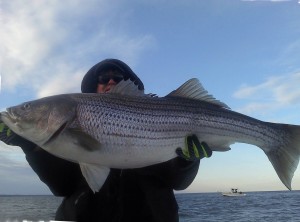 Tip #2 – Choke up on the rod for better leverage.  That always works.  It's especially effective when the fish is digging beneath the boat.  Just reach up and grab that custom-made G. Loomis blank about halfway up the shaft and give her a good yank. You'll never forget that snap you hear. It'll echo in your ears for years to come and you might even get lucky enough to enjoy some permanent carbon splinters embedded in your face for the rest of your life.
Tip #3 – Ignore your drag.  Reels have a mind of their own, see.  And every drag resets itself to where it's most comfortable.  Hopefully it'll be so loose that the fish laughs while it spools you, or so tight that your line breaks on the first head shake.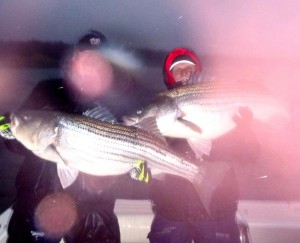 Tip # 4 – Don't worry about frayed braid.  That  fuzzy spot in your Power Pro where you wrapped that last cast around a piling is just a battle scar and proves you aren't afraid to make the tough casts. No guts, no glory, right?
Tip #5 – Don't check your back-cast area. This is is better for losing friends than fish. It's just so funny to see your buddy's cap go sailing through the air, and even more hilarious when it's a piece of his ear.
Tip #6 – Set the hook like Roland Martin.  When you feel that tell-tale tap-tap, make sure you rare back hard and do your dangdest to bend that rod like a pretzel.  Hopefully someone has a camera so you can be a YouTube star when you fall over backwards out of the boat.
Tip #7 – Use the cheapest hooks you can find.  After all, they only cost .10 cents a piece, right?  A straightened hook is a sure sign there are giants out there, plus you can show it to your buddies and brag. Just tie on another cheap one and keep on casting!
Tip #8 – Go for the net, then stab a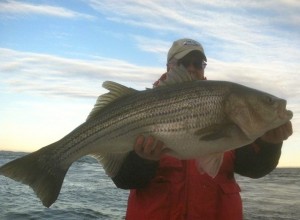 t the fish with it like a mad man. Nets almost guarantee you'll knock a big fish off the hook. You could just reach down and lip the fish, then cradle it under the belly and lift it up, but where's the sport in that? All the big rockfish losers use nets.
Tip #9 – Lift a big fish out of the water by the leader. If you're using a 40-pound-test leader and it breaks, then you know you had a 40-pound fish, right? While you're at it, use a leader short enough so that your braid will come into contact with the gill plate or dorsal fin of a big striper. It breaks very quickly that way.
Tip #10– Lift a big fish with the leader again. This time maybe the hook will fly free and embed itself in the side of your nose. Good thing you didn't mash the barb, otherwise you wouldn't get to spend the next four hours telling the nurse in the emergency room about the world record you almost caught.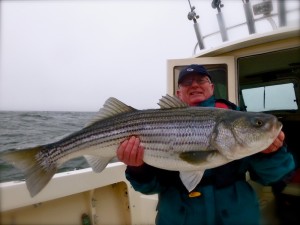 So, there you go. Got any other tips for losing the big ones?  I've spent my lifetime learning how.
My fishing buddies and I have had a respectable 2013 winter season so far. Maybe not as good over-all as the past couple of years, but we have managed some nice fish. Just as in my last reports, I am fishing the area around the Bay Bridge and warm water discharges both north and south of the bridge. Sometimes I run for miles, sometimes I stay very close to Kent Island. Big fish get wary of fishermen, so it's best to mix up your spots and occasionally hit locations that get less traffic. Surface water temps have now fallen below 40 degrees according to the Chesapeake Bay Interpretive Buoy Systems, at Gooses Reef. It should be much warmer on the bottom. Find some warm water and you'll find the fish.
Oh yeah, I put together a video compilation of some of the big fish we've caught that didn't get away since the first of the year. Well, actually they did because they were quickly released so they're still swimming around out there. I've been experimenting with the Vine 6-second video format on Twitter. I just posted it to Chesapeake Light Tackle The Book's Facebook page.   I'll have more video and photos there in the future, so take a look and hit the like button so you'll be notified with updates when I post them. Be safe out there. I hope you tie into a big fish this winter, and when you do, let me know what you did right!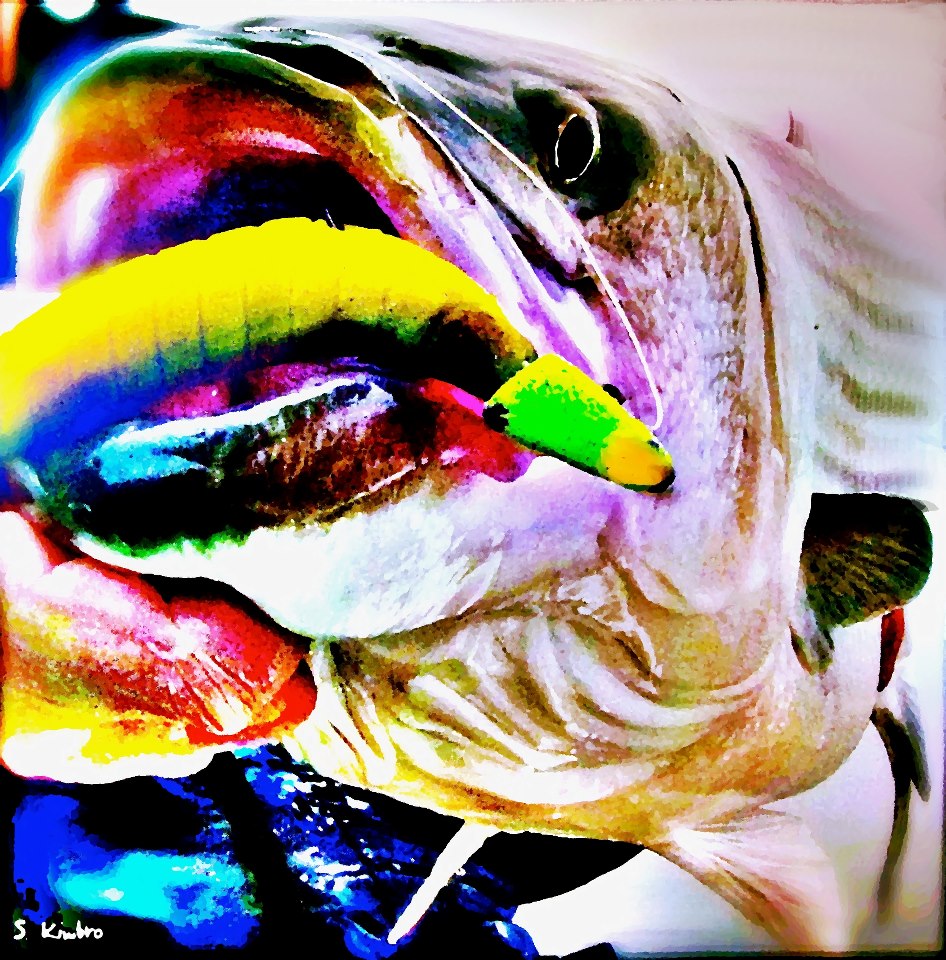 Responses to "Don't Lose The Big One"