Click the Book Covers Below to Buy the Books

Current Moon Phase




Waxing Gibbous Moon




The moon is 12 days old


Distance: 56 earth radii
Ecliptic latitude: -3 degrees
Ecliptic longitude: 336 degrees


Recommendations

Good Information

Wind Weather & Tides

Meta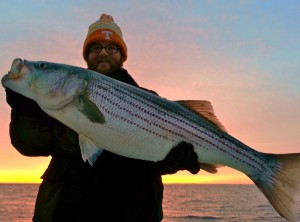 Revisiting my series on the common traits of good fishermen, I keep coming back to attitude and innovation. I recently crossed paths with Chesapeake Bay light tackle guide Dennis Fleming and the subject of "the right stuff" came up. Dennis noted that, regardless of experience level, some fishermen come on his boat with a natural talent for fishing. When I think of talent, I consider my experience with artists and musicians. There is no doubt that creativity comes more naturally to some people than to others. So, how important is natural talent and creativity to successful fishing? Obviously, the most important factor to success is time on the water. In fishing, there's simply no substitute for experience. Still, there must be something to the observation that some anglers get it, and some never will. An important factor is that successful anglers are open to new ideas.
It's been said that 10-percent of the fishermen catch 90-percent of the fish, and that good fishermen think like a fish. Hmm, "think like a fish?" Is that something that can be learned or taught? Embracing creativity and experimenting with innovative techniques is lot of what this website and my book, Chesapeake Light Tackle, An Introduction to Light Tackle Fishing on the Chesapeake Bay is about. I try to pass along good ideas and tactics I've learned once I've had a chance to try them out. It all starts with an open mind.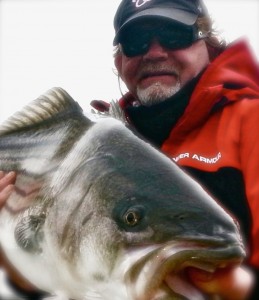 Good fishermen keep their minds wide open about new methods and techniques. They look at what's working for others and they constantly experiment with their own innovations. We all know the curmudgeonly old salts who refuse to incorporate new tactics. You can fish circles around these guys and they still dismiss anything new or innovative as a fad. I'll be the first one in line to listen to the advice of a well-practiced fisherman, but I don't have much patience with anglers who aren't open to new techniques. Patterns change, behaviors change, populations change, fish change, and it takes an innovative fisherman to stay on top of the game. The best fishermen hold fast to time-proven techniques, but are wide open to learning new methods and trying new things like innovative lures, creative presentations, leading-edge electronics, and advanced rod & reel combos. Anyone can catch fish when they're schooled up and hungry, but it's a lot more work to catch fish when they aren't particularly inclined to bite. It takes a combination of ideas to make bad days good and good days great, so it pays to experiment. The guy who thinks he knows it all, doesn't.
Similarly, good fishermen recognize the importance of exchanging information. One of the advantages of fishing in the 21st century is that it's a lot easier now to come in contact with anglers who have similar interests. Social networks, fishing websites, angler blogs, and electronic bulletin boards are just a few of the tracks we can take to learn from fellow anglers and improve our fishing skills. You have to be careful though, because the most
vocal members of the social networks may not be the most successful. It's easy to talk a good game, but something else entirely to be consistently successful on the water. Take what you can from any website (including this one), but look first for proven and demonstrated results. The best proof is trying the tactics out for yourself to see if they improve your fishing.
I'll have more to say about attitude and innovation later, but speaking of improved fishing, the spring striped bass migration is well-underway in the Chesapeake Bay. Catch & release fishing has been respectable this year. Maybe not as consistent as last year, but overall, the fish seem bigger. I think that's a result of good year classes in the mid-to-late 1990s. All the stripers we're releasing now seem to be very young, or very old. We just aren't seeing too many fish in the twenty- to thirty-inch class.
My son Daniel visited last weekend, and we had a successful morning fishing with Rich Jenkins onboard my center console, Thunder Road. Despite only fishing the Chesapeake Bay a few times in the past year, Daniel had at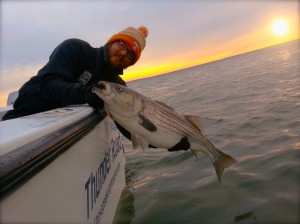 least ten fish over 30-inches and a couple pushing 40- using ten-inch color-contrasting BKDs hotrodded with orange or chartreuse garlic dye and very specific presentations. All told, we had two fish in the mid-40s and lost another huge fish when it came unpinned at the boat.
Spring is late this year, and temperatures were in the mid-20s when we started fishing. Nevertheless, I am seeing spawning herring now in most of the tributaries and in the high current discharges. Reports of hickory shad are just starting to come in from both the Potomac and the Susquehanna. Water temps are still a little low, but warmer weather is predicted next week and that should kick off better striper fishing in the Susquehanna Flats. April should be a great fishing month, so open your mind to innovative ideas and tactics and see how good you can get!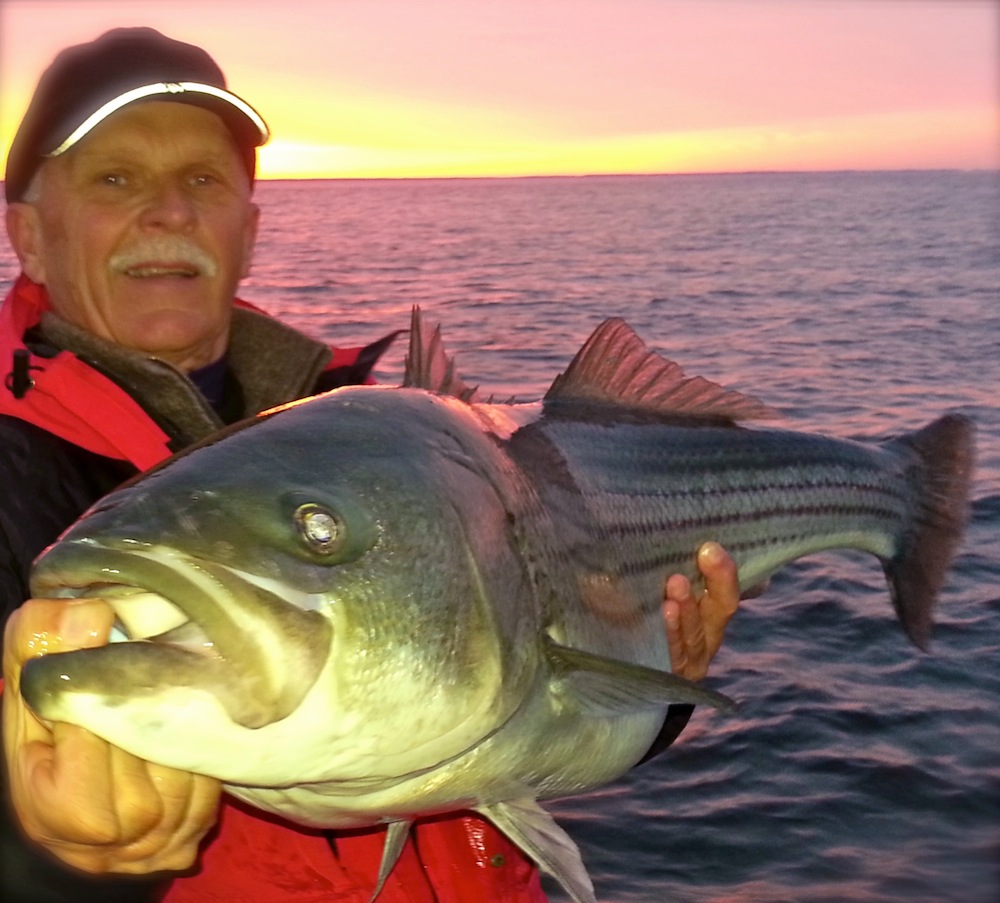 Responses to "The Right Stuff – Innovation"