Click the Book Covers Below to Buy the Books

Current Moon Phase




Full Moon




The moon is 16 days old


Distance: 61 earth radii
Ecliptic latitude: 4 degrees
Ecliptic longitude: 92 degrees


Recommendations

Good Information

Wind Weather & Tides

Meta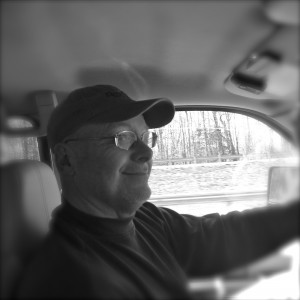 In January's past, I've suggested a few New Year's resolutions to my fishing buddies. I stand by the resolution I recommended in 2013 that we fishermen should include at least one picture of our wife and kids on our cell phones to balance out the one hundred thirty two other shots of our boat, truck, and every fish we've caught in the past three years. I also still recommend that we teach our kids how to tie their shoes before we show them how to make a Palomar knot. I thought of some good ones this year too. I mean, shouldn't we all resolve to spend less time at the gym and more time watching fishing videos on YouTube? And, couldn't most of us change our internet passwords since "rockfish" is getting a little over used? Nevertheless, this January I decided to worry less about the resolutions of others and focus more on my own self-improvement goals. Here are my fifteen personal resolutions for 2015:
1.  I resolve to stop showing my fishing partners Victoria's Secret videos on my cell phone while they're driving the truck and pulling the boat. Oops, never mind. Already broke that one.
2.  I resolve never to regret a tattoo, not even one on my lower back from 1982 of Aunt Bee holding a bent Ugly Stick while reeling up a Jack Daniels bottle.
3.  I resolve to spend a lot less time interacting with real people and a lot more time looking at Costa Rican tuna blitzes on my phone. I'm doing pretty good with that one so far.
4.  I resolve not to use the phrase, "that's how I roll," as much this year, as in, "Yes officer, I know you aren't supposed to lie drunk on the beach and shoot expired marine distress flares at the moon, but that's how I roll."
5.  I resolve not to spill my drink while jogging down the ramp from the truck to the boat.
6.  I resolve to stop flying my drone over the nude beach at Assateague.
7.  That reminds me, I resolve to get new batteries for my drone.
8. I resolve to come up with more creative excuses for taking days off to go fishing.
9.  I resolve to order some of those "ball room jeans." I probably won't wear them, but I will take a picture of the box when it arrives and post it on Facebook.
10.  I resolve to make sure I don't have on one winter and one summer cammo Croc when I go to the mall.
11.  I resolve to stop buying Banjo Minnows – that commercial gets me every time!
12.  I resolve to hide my boat-gas receipts better so my wife can't find them.
13.  I resolve to find out what that hell that smell is under the console.
14.  I resolve to stop getting tickets from the deadhead security guy at Matapeake for backing down the boat ramp too fast.
15.  I resolve to always use the phrase, "not that there's anything wrong with that" every time I say the word, "trolling."
So that's my fifteen commitments for self-improvement in 2015.  What are yours?
Responses to "Fifteen Personal Fishing Resolutions for 2015"