chesapeake bay
Currently browsing articles with a topic of "chesapeake bay".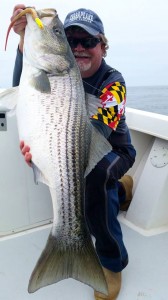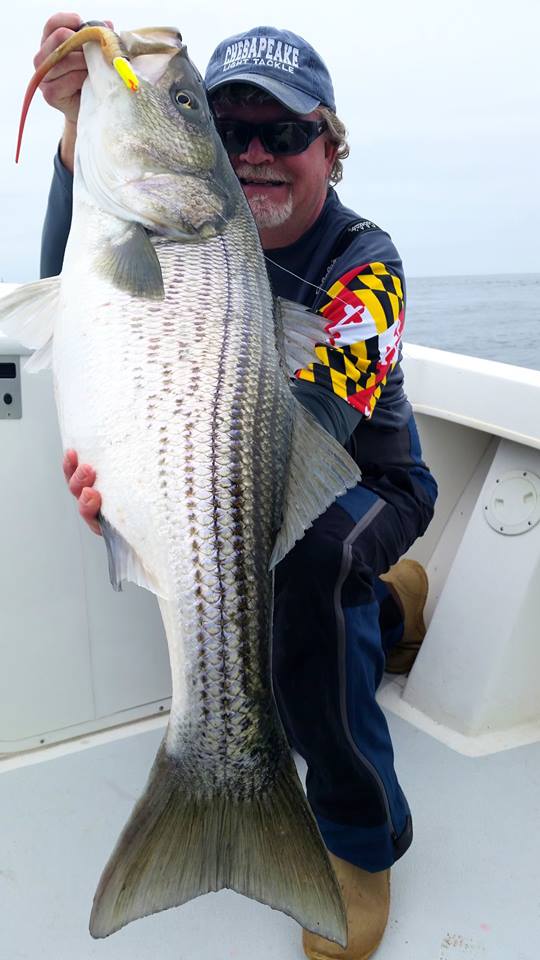 If fishing can be a feast or famine activity, anglers in the Chesapeake Bay region have been eating high on the hog lately. As is typical with April, all good things happen at once. In the past two weeks, I've caught shad, white perch, yellow perch, bass, bluegill, crappie, catfish, and stripers. Throw in the walleye and snakeheads my friends are catching, and we're smack in the middle of a virtual smorgasbord of good fishing. The weather has been spotty, but that hasn't kept too many anglers off the water. Here's my report:
Yellow Perch:  It's all but over now, but we enjoyed one of the best March ring-perch runs in recent memory. Neds ran big this year and they were plentiful. They were also a little earlier than usual. That made it nice for those of us who were just about going crazy with cabin fever. Most of my fishing was in the Eastern Shore creeks and rivers. I fished Tuckahoe Creek and the Choptank River from Denton up to Red Bridges park. Some days it was one fish after another and on other days it was slow. Yellow perch can be finicky at times. When they are spawning they typically move up the streams in waves. If you aren't catching, stick around because chances are another wave will move through and you'll start getting bites again.  See my earlier post for more information about the yellow perch run.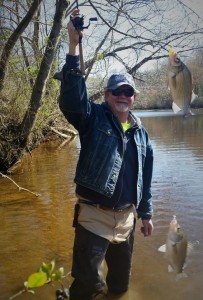 White Perch:  I thought the white perch spawn might be over until I got a call from my friend Phil Kerchner last week. He was still lighting up the black backs in the creeks near his place at  Wye Mills. I called him last Sunday and we met on the banks of Tuckahoe Creek. It was one pre-spawn white perch after another for a little while. Our best lures were Bust 'Em Baits stingers and small twister tails rigged in tandem on one-sixteenth-ounce jig heads. As the tide changed, the bite slowed down, but it picked back up before sunset and we took home a very nice stringer. White perch are my favorite fish to eat. I even prefer them over crappie and I think they're way better than yellow perch. All things in moderation of course, but don't feel bad about keeping what you want to eat because white perch aren't threatened and they reproduce prolifically. They will generally hang around the spawning grounds for a little while after they spawn, so I wouldn't be surprised if we keep catching them in the creeks for a couple of more weeks. After that, they'll spread out along the shorelines where they can be targeted all summer long.
Shad:  The shad run is in full swing. I've fished the Potomac around Fletcher's Cove and Chain Bridge twice now and found shad in good numbers both times. Joe Yack is reporting shad  in the Susquehanna now as well. The good news is that hickory shad are running big this year. I've seen at least two reports of hicks approaching five pounds. Some anglers mistakenly identify bigger hickory shad as white (American) shad because, when they are fully mature, they lose the spots on their shoulders. The key to identifying shad is to look at the lower jaw. If the lower jaw projects beyond the upper one with the mouth closed, it's a hickory. I typically cast one-quarter or one-eighth ounce shad darts. It pays to experiment when you're shad fishing because the same colors and techniques that work one day might not work the next. Last week, my fishing buddy Jay Yesker out-fished me by snap-jigging two quarter-ounce darts on eight-pound-test monofilament. (That's Jay's boys in the picture.) The fish were taking on the fall. Since my usual spinning rig is eight-pound-test braid with a similar size fluorocarbon leader, I couldn't duplicate what he was doing because the force of the snap using the stretchless braid would break my leader. You can bet I was rigged with mono the next time I went out, but wouldn't you know it, on that day the fish wanted a steady fast retrieve! You just don't know until you go. The shad run should last for several more weeks, so there's still plenty of time to get in on the action. Read More!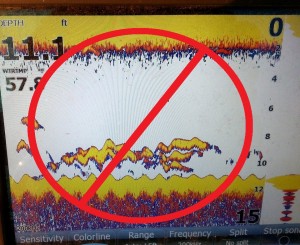 Have you ever belly-crawled through the tall grass beside a mountain stream hoping to sneak up on your favorite fishing spot? Most freshwater anglers understand how important it is to be quiet and sneaky but I've noticed that some Chesapeake Bay fishermen don't fully appreciate the concept of stealth. It won't be long until the weather breaks and fishermen who are looking to overcome cabin-fever will pack into some of the better-known fishing spots like the warm water discharges, the Susquehanna Flats, and the mouths of Upper Bay rivers. When fish are thick and hungry, you can stomp beer cans in the bottom of your boat and still catch them, but when they're finicky, stealth becomes a lot more important.
Spring on the Chesapeake Bay is the best time of year to catch the fish of a lifetime, but don't forget that big fish get that way by being smart. While you might luck into a forty-inch-plus fish once in a while no matter what, your chances increase dramatically when you improve your noise discipline. Here are some tips and tactics that are guaranteed to increase your odds of catching trophy stripers on light tackle: Read More!
Hey guys, it won't be long before Santa soars over the Chesapeake Bay in his reindeer-powered center console. Let's face it, most of us still have some shopping to do for that special lady on our list. While most Internet gift guides will suggest you buy her bracelets, earrings, or pretty clothes for Christmas, I've collected some fishing-related stocking stuffers that are guaranteed to please.*  Included are useful links so you can buy them online right away!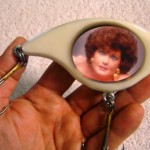 10.  
Personalized Fishing Lure
:  Nothing says Merry Christmas like your best girl's face on a crank bait. You don't even have to give it to her, just tell her you'll be thinking about her when you fish with it. After all, what fish could resist her charming smile and sexy pose? If you decide not to risk breaking it off or hanging it up, just keep it in the top tray of your tackle box so you'll be reminded of her on those long days on the water. This can also serve as a conversation piece for your fishing buddies.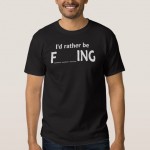 9. I'd Rather Be F___ING t-shirt:  Comes in men's and ladies' sizes, perfect for those early mornings when you wake up five minutes before the alarm goes off and need to signal your intentions before you head off to the lake. Comes with a dry erase marker for added versatility. Trust me, chicks dig shirts like this one.
Late October rewards Kent Island for the misery of August. While just breathing outside is a difficult task in the humid summer months, come October, cool breezes blow across the Chesapeake Bay through the lush green ferns that drip from the wrought iron balconies of the antebellum plantations near Romancoke at the far southern tip of the Island. I knew I would love the Land of Pleasant Living in October.
I drove down Route 18 past the Romancoke Fire Station before turning between two ancient brick pillars down a long, oak-lined gravel driveway. I got out of my car and walked up to the porch of the antebellum stone mansion. I heard about this place from a friend. "They don't advertise," he said, "you just have to know about it. It's one of the nicest Bed & Breakfast Inns on the East Coast." I was tired because I had made the long drive from Tennessee early that morning. I was considering relocating to the Mid-Atlantic, so I had spent most of the day looking for a place to live.
I stood beneath the ferns and looked up toward the slate-shingled roof. Something caught my eye up there, perhaps the quick movement of a bird. A dark feather spiraled toward me. Once it hit the ground, I leaned over to examine it – a pigeon maybe? No, it was more likely from the wing of a crow or a blackbird. I made my way up to the front door of the house. Read More!
"We're number eight!  We're number eight!"
That's not a cheer you're likely to hear at any NFL game this fall, but after several years of disappointment, striped bass anglers are slapping fives all over the East Coast about the news that Maryland's Young of the Year (YOY) index came in the eighth highest ever. I'm not surprised since I've seen thousands of fingerling-sized rockfish feeding in the shallows through the summer. Many of my fishing buddies have also noticed all the baby fish. About a month ago, I penned a Hooked Up forum post about all the tiny rockfish. You can read my comments and those of other anglers here:  Hooked Up – Zillions of Tiny Rockfish. 
Count me as one of those joining the celebration. Back in 2011 we also had a good spawn. If you've been fishing on the Bay recently, you know that it's relatively easy to find schools of breaking rockfish in the 15-20 inch range. Many of these are 2011-class fish. Now that we've had another successful spawning year, we can hope for continued good striped bass fishing. By 2018, most of this year's baby fish will be 18-inches or longer.  At the same time, the 2011 fish will be approaching the 30-inch mark. Now that should be fun! If fisheries managers make the right choices, we should enjoy good striped bass fishing in the Chesapeake Bay for at least the next decade.  Read More!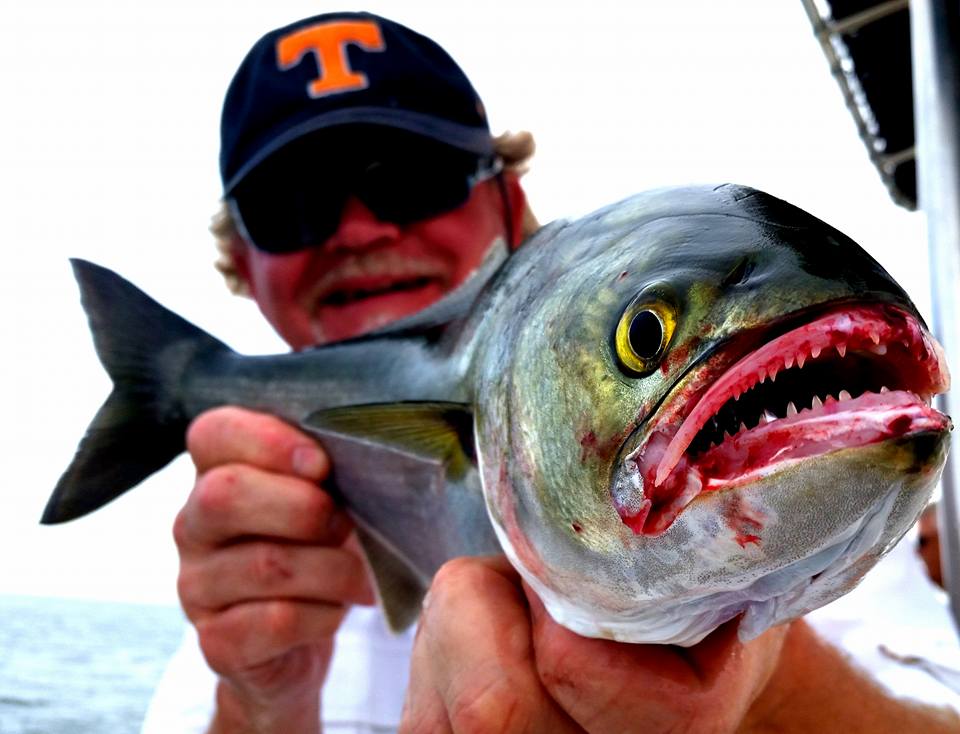 Just as predicted, we're right in the middle of the best summer for light tackle fishing in recent memory. Right now we have thirty-inch-plus stripers in shallow water above the bridge, and hoards of marauding bluefish down south. Here's what it looks like:
https://www.youtube.com/watch?v=iV5ns7iusmc