Click the Book Covers Below to Buy the Books

Current Moon Phase




Waning Gibbous Moon




The moon is 17 days old


Distance: 61 earth radii
Ecliptic latitude: 4 degrees
Ecliptic longitude: 104 degrees


Recommendations

Good Information

Wind Weather & Tides

Meta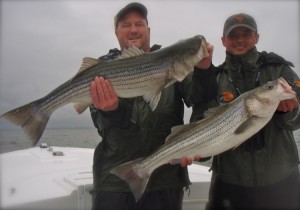 Here's a quick update on the early-fall rockfish run we have going on now around Kent Island.  I got out Thursday evening in the rain before the storm blew through.  My partners were my brother-in-law Mitch and one of my regular fishing buddies, Dave.  We got on the fish quickly and enjoyed an incredibly intense forty-five minutes, releasing one 30 inch rockfish after another.  Mitch caught the best fish of the night, a pretty thirty-four incher.  The fish turned off and we couldn't buy another bite all night.  Friday we had 30 knot winds, but we tried to fish.  We couldn't get to a lot of the places where we've found bigger fish, so we moved to more sheltered waters and caught only smaller ones.  Saturday was a repeat of Friday with gusts up to gale force at times.  We managed a few keepers and plenty of shorts in sheltered waters. Complicating things were very low water levels.  North winds sometimes blow the water out of the Chesapeake basin into the Atlantic Ocean. Saturday evening's low tide were as much as four feet below normal on the back side of Kent Island.  Fortunately, conditions improved Sunday and the fish were right back where I wanted them to be.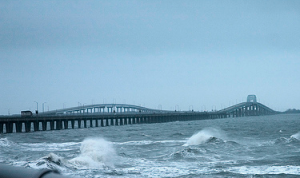 I launched about 3:00 PM hoping to catch the beginning of the outgoing.  I found the fish staging on a steep ledge and hooked up quickly casting a ten inch white BKD hotrodded with chartreuse garlic dye on a one ounce jig head.  When the first fish went over thirty inches, I knew I was back in the big fish zone.  I caught a few more smaller fish then noticed birds starting to collect around me.  Pretty soon the fish came up and started breaking which gave me a chance to throw my big wood-chopper top-water plug.  It produced a wide thirty-three inch fish before the blitz was over.
The actively feeding fish moved up and down the ledge, sometimes coming up under birds on one side or the other, but always returning to the deeper side of the drop-off.  I measured my biggest fish of the night at thirty-six inches, but the timer on my camera didn't work right. I did get a shot of that wide top-water fish though.  I'm not sure I'll get to fish again this week due to evening obligations.  Good luck if you get out there.  We're looking at some of the best light tackle action of the year.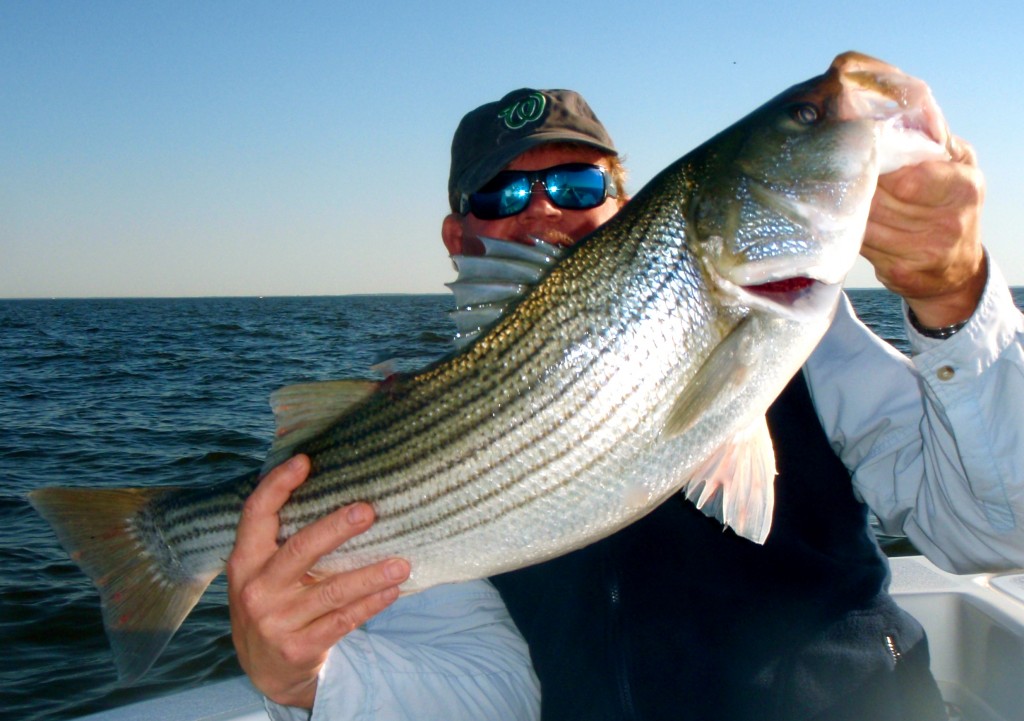 Response to "Windy Weekend"