Click the Book Covers Below to Buy the Books

Current Moon Phase




Waxing Gibbous Moon




The moon is 12 days old


Distance: 56 earth radii
Ecliptic latitude: -3 degrees
Ecliptic longitude: 336 degrees


Recommendations

Good Information

Wind Weather & Tides

Meta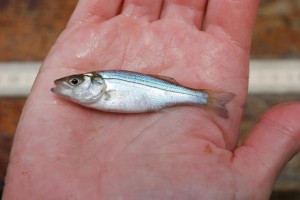 "Let's kill as many as we can before we have to save them." That seems to be the attitude of the Maryland Department of Natural Resources.  Tuesday, just before closing for a five day Thanksgiving weekend, DNR fisheries dropped a turkey on recreational striped bass anglers by announcing a 14% increase in harvest in the Chesapeake Bay.  At a time when striper stocks are steeply declining and states up and down the Atlantic seaboard face impending cuts mandated by the Atlantic States Marine Fisheries Commission (ASMFC), Maryland & Virginia are grabbing more fish.  Here's a link to the press release and a quote:
Determination of the Available 2014 Chesapeake Bay Commercial Striped Bass Quota
For 2014, it was decided  that fishermen could safely harvest 8,652,528 pounds of Striped Bass – without detriment to the Bay  population. The previous year's quota was 7,589,937 pounds and for the first time in many years the quota has been increased in the Bay. This increase of approximately 14% is attributed to a large number of fish from the 2011 year class (fish that hatch and enter into the population in a given year) which are just now reaching the legal minimum size of 18 inches.
I hope you find that as unbelievable as I do.  I've tried to keep fisheries politics out of this blog lately because I want to concentrate on the fun parts of our sport, but when something this egregious comes out, I think it's important to spread the news and let our fisheries managers know just how pissed off recreational anglers can be.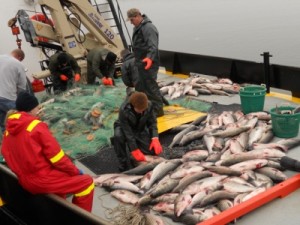 At a meeting in Georgia last month,  commissioners on the ASMFC's  Striped Bass Management Board formally acknowleged problems with the stock and started the process to reduce fishing.  Unfortunately for the fish,  changes from the ASMFC take a long time.  Amendments were drafted and a public comment period was scheduled with the goal of implementing harvest reductions in 2015.
Recreational anglers up and down the coast who are seeing fewer and fewer fish are disappointed that action wasn't taken right away, but most of us are resolved to participate in the change process in hopes of an even more conservative approach next year.  In the mean time, concerned anglers and conservation-oriented fishing organizations are calling for voluntary harvest restrictions. Simply put, we want to save as many fish as we can until the federal government formalizes mandatory reductions.  Here's an editorial in Forbes Magazine from Monte Burke calling for voluntary cuts:  Time For Recreational Anglers to Voluntarily Limit Their Catch.
Enter Maryland DNR.  Now, you'd think that an organization charged to protect striped bass in the state where almost all of them are born and grow up would also consider reductions, wouldn't you? Maybe even take action ahead of ASMFC restrictions? You know, a watch-out-for-the-stock-that-just-happens-to-be-the-state-fish, kind of decision? Nope.  Instead, they delivered a square slap in the face to conservation minded fishermen in Maryland and all over the East Coast by increasing harvest by over a million, that's right a million pounds, bay-wide.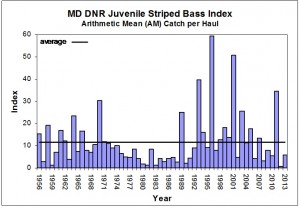 Here's their thinking as I understand it:  We've had one good spawning year for stripers out of the last six.  That was 2011.  Those fish are just now growing to be 18-inches long, the lower limit for harvest in Maryland.  Since there will be more legal fish in the Bay, they think it's okay to kill more, especially since we  usually come in below the quota the ASMFC currently sets for the state.  Never-mind that once new ASMFC standards are adopted, surveys will show that striped bass have been overfished six out of the past nine years, or that overfishing is likely to occur in 2014.  The attitude in Maryland seems to be that we should kill as many fish as we can before they grow up and leave the Chesapeake Bay, and before the ASMFC forces reductions.
Did I say I was pissed?  I hope you are too.   I believe the 2011 year class is the future of the striped bass fishery.  It's the fish you and I will be trying to catch for the rest of our lives.  This 14% increase isn't likely to change because it's already been announced and commercial quotas are set for Maryland, Virginia, and the Potomac River.  One thing should change though, and that's the attitude of Maryland fishing managers.  The days of managing for maximum harvest have to end. We can't just keep killing fish simply because they're here in the Bay and their heads are finally big enough to get stuck in a gill net.  Please talk to everyone you can – your friends, your neighbors, your co-workers, your pastor, and especially your politicians to make sure they know about the great striped bass grab of 2014.  Share on social media and do everything you can to spread the disheartening news. You can bet that DNR managers will be working all this very long holiday weekend to clean up their justifications and polish their excuses.  Speaking of polishing, maybe this isn't a turkey after all but something that smells a lot worse.  You can't polish a turd, and this decision stinks.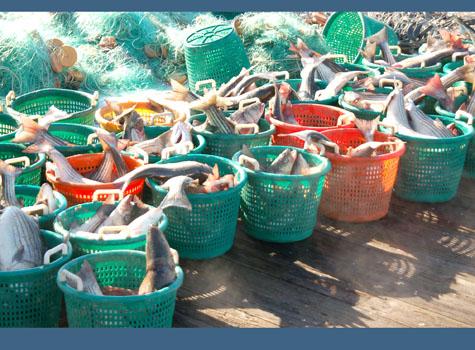 Responses to "Maryland DNR Drops a Thanksgiving Turkey"