Click the Book Covers Below to Buy the Books

Current Moon Phase




Third Quarter Moon




The moon is 20 days old


Distance: 63 earth radii
Ecliptic latitude: 4 degrees
Ecliptic longitude: 141 degrees


Recommendations

Good Information

Wind Weather & Tides

Meta
I hang with a lot of fisheries guys. If I had to guess at the backgrounds of the people I've fished with most frequently, it would be (in order) coaching baseball, cutting meat, and studying fish. My brother is a fisheries biologist as are many of my friends. I was thrilled recently when a young fisherman who is still in high school reached out to me about his career plans, "I want to be a fish scientist," he said. "I want to make a difference." Obviously, I appreciate those guys and the science in which they work.
I looked up the term Fisheries Management and found this:  Fisheries management draws on fisheries science in order to find ways to protect fishery resources.
I like the phrase, "draws on fisheries science." As a fisherman and a conservationist, I want management decisions based on facts, not politics, pseudoscience, or hearsay. I am a student of the collective knowledge acquired by fishermen. There's nothing I'd rather hear than the recommendations of a seasoned angler or the sage advice of an experienced waterman. On the other hand, I work in a scientific profession, so I recognize that good science trumps folklore on every occasion.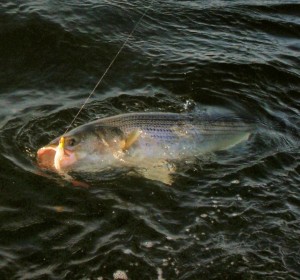 The Atlantic States Marine Fisheries Commission (ASMFC) is currently seeking public comment on a Draft Addendum 4 that could significantly change the way they manage striped bass. It's a big step because, historically, change doesn't come easy with this organization. You'd think that, when considering something so significant as harvest reductions, they'd tread very carefully and rely only on the best research, right?
Take a look at any fisheries management plan and you're likely to see the term "best available science." That phrase shows up in documents like The Magnuson-Stevens Act, the primary law governing fisheries management in the United States, and in the ASMFC's own charter.  These days, a lot of people are scratching their heads wondering exactly what passes for the "best available science."
The decades when Maryland led the nation in striped bass research are long gone.  The state has other priorities for its money now, most of which have very little to do with conserving our State Fish. My guess is that our Department of Natural Resources spends more money convincing people to eat striped bass than they do on research to study the way the fish behave. That's too bad, because the void left by the absence of good scientific data is being filled with opinion and conjecture.
In addition to money and time, good science takes committed individuals who can investigate without bias or prejudice. I work for a major research university where I constantly collect data for human investigations. In the medical world, we are urged to guard carefully against "confirmation bias." In other words, in addition to working to confirm our theories, we hope to keep an open mind to other possible alternatives and outcomes. It's important to realize going into a project that a disproven theory can be more valuable than an initial assumption. Talk to a good scientist about the possible outcome of any investigation he's working on and the three-word sentence you are most likely to here is "I don't know."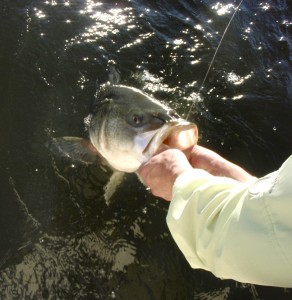 Good science lets the results dictate the opinion, not the other way around. Oh, we all have our prejudices, but good science does not begin as an attempt to justify past actions (for example, a bad management decision), nor does it seek to prove a hypothesis that cannot be overturned. Good scientists stay out of political arguments and concentrate on the facts at hand. They don't have political agendas.
In good science, a theory becomes legitimate by the process of peer review and replication. That means that it is scrutinized and critiqued by other scientists, some of whom may have drastically differing opinions. The peer review process is what separates real scientists from the pseudoscientists who set up quasi-elaborate experiments to espouse their personal beliefs. Peer review is the cornerstone of scientific research and the single most important tool in maintaining public confidence in any decision-making process.
Other than medicine, I can't think of anywhere that public confidence is more important than in taking care of a publicly owned resource like the fish in the Chesapeake Bay. When we see evidence of pseudoscientific theories (no matter how well intended) in position papers and other official documents, it's time for someone to blow the whistle.
Here are some examples:  A recent position paper submitted to the ASMFC by Chesapeake Bay states, Maryland, Virginia, and the Potomac River Commission, made the claim that there are substantially more male fish than females in the Chesapeake Bay. Is that true? It makes sense that female fish leave the Bay sooner, but what about all those fish we catch with green eggs in them in June and July? And how about those big fish in late fall and winter at the Bridge Tunnel? If it's true that a lot more fish are male, then it's a premise we should support for future reference points. But what if it isn't? Where is the research? Is this science, pseudoscience, or just something somebody made up?
To complicate matters, that apparently unsupported claim made it to the desks of our two U.S. Senators, Barbara Mikulski and Ben Cardin. They included it in a co-signed letter to the ASMFC that asked for delays in striped bass harvest reductions. I called to ask what they were thinking and one staffer seemed surprised to learn that there is another side to the story. She was even more surprised to find out that there is a huge block of conservation voters who are unhappy with their positions. She told me they have to rely on state agencies for their assumptions. I suggested they dig a little deeper next time. Would you rather your Senators make assumptions based on science, pseudoscience, or just something somebody made up?
Another example is the claim that striped bass are eating all the crabs, or all the weakfish, or the shad, or the river herring, or you pick the species. That story has been floating around for a while in the Chesapeake Bay. It almost seems like people believe that if they repeat it enough, it will make it true. The statement is also included in the same position paper that alleges a preponderance of male fish, and is an item in the ASMFC's Draft Addendum 4. We all know that fish eat other fish, but how significant is natural predation to the management of those species?  Does it make sense to pin all the blame on striped bass for a decline in species that are heavily harvested by humans? Haven't these fish always eaten each other? Where is the research? Is this science, pseudoscience, or just something somebody made up?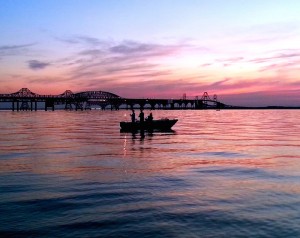 Obviously, the fisheries managers in the Chesapeake Bay states feel like they're getting the short end of the stick as the ASMFC considers harvest reductions to striped bass. They're pulling out all the stops to whittle away at proposed cuts. They're even cherry-picking data from different years, proposing cuts based on past harvest for some areas, past quotas for others, and mortality estimates from whenever suits their purpose. I believe harvest reductions are way overdue and should be based on the most recent data available. They should be equally distributed across recreational and commercial sectors in every state.
No matter how you feel about the reductions recommended in Draft Addendum 4, one thing is certain: fisheries science and fisheries management is tough work. There are thousands of different opinions and simply no way to please every user group.  In my perfect world, fisheries managers would resolve all conflicts with good science. In other words, they would put the fish first and let everything else follow course. We can argue over how the data are interpreted or implemented in practice, but a good scientific foundation will always stand on its own.
Here are my questions:  When it comes to fisheries management decisions, why not just rely on the facts? Why don't we hear "I don't know," when the fisheries scientists really don't know? In cases where there isn't enough data, why not use some of those seafood-promotion dollars to figure out how to keep the species that industry harvests sustainable?
When politics, hearsay, and conjecture make their way into the management process, distrust becomes rampant.  In matters involving the preservation of our public resources, we shouldn't be left to wonder if this is science, pseudoscience, or just something somebody made up.
Responses to "Science, Pseudoscience, or Something Somebody Made Up?"